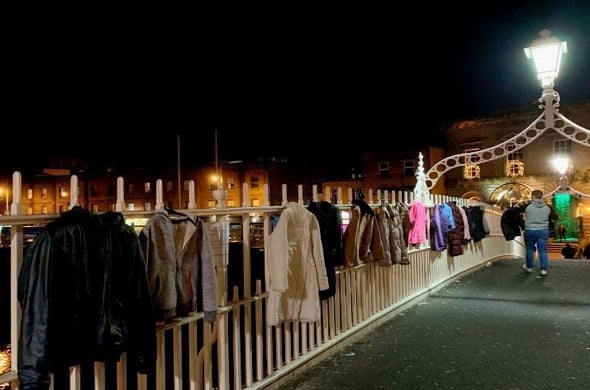 Good-natured Dubliners have been hanging up spare coats on the Ha'penny Bridge to help the homeless.
The Irishtown House pub shared photos of the coats on the legendary bridge on social media.
A sign hung up on the railings says: "If you need one, then please take one. If you want to help, please hang one up. #warmforwinter"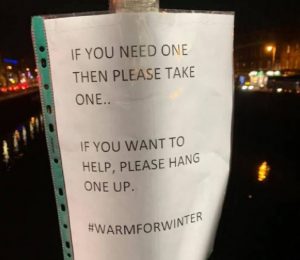 Recent figures have shown there are now a record 10,514 people homeless in Ireland, including more than 3,800 children.