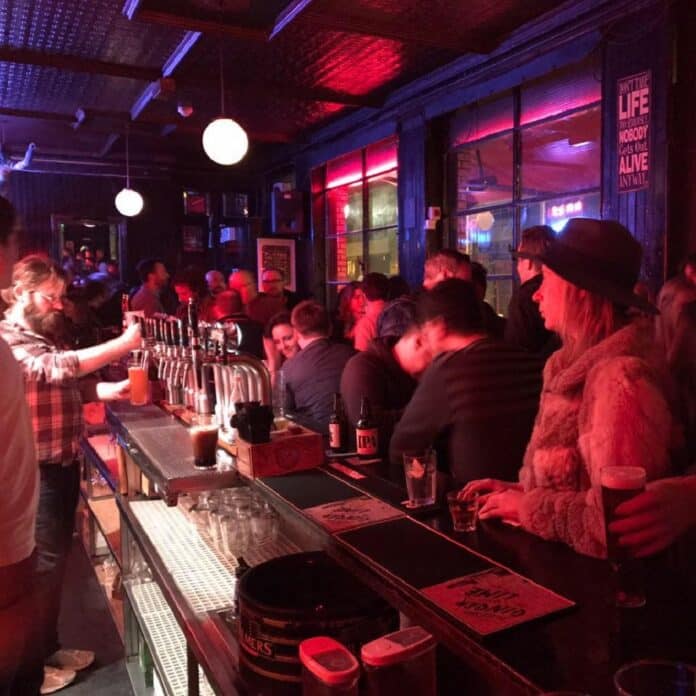 Iconic Dublin 7 pub the Dice Bar is set to keep its doors permanently shut its owner Kieran Finnerty has said. The bar on Benburb Street in Stoneybatter was opened in 2000. Packed every weekend and most nights of the week, the hostelry had received international attention from the likes of the New York Times. The paper recommended the Dice Bar as a "lively corner dive with worn leather booths and a homey atmosphere". And the Guardian said the bar was a "fun and frisky" place.
Mr Finnerty confirmed that the bar will not reopen once Covid-19 restrictions end. "The closure is down to Covid," he said. "But the lease also ran out on March 31st, and in a way that lucky I suppose. I could have spent the last few months bleeding cash."
The publican told the Irish Times that he expects other pubs to close in the coming months. "I think the harsh reality is that in the new year, unfortunately, there will be a flood of places closing. I mean just look at Dublin today – it is as dead as Good Friday, and it has been like this for months. I don't think it will be until next summer [a new venue], and I would like to see us open maybe somewhere close to where we are now.".
Back in May, Mr Finnerty was in hot water over comments he made on the Dice Bar's Facebook page. Comparing pub closures under Covid-19 restrictions to the Holocaust, Mr Finnerty wrote, "Somehow or other we've had our pubs, gigs, festivals taken from us. We're like the Jews in the Warsaw ghetto being told to hop on the train to Auschwitz Birkenau. 'It's for your own good'. OK great, sign me up."
After a backlash on social media, the comments were removed and Mr Finnerty apologised. The publican says that he will return to the world of hospitality in the new year but hasn't revealed his plans as yet.