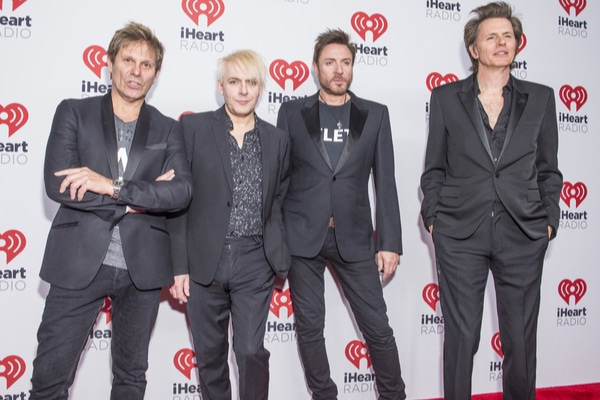 Duran Duran's Roger Taylor has said that a biopic about the band is on the horizon.
The band have recently released their 15th studio album "Future, Past" last week (October 22).
A bandmate of Taylor, Nick Rhoades said previously that a new Duran Duran album was in the offing before the "pandemic struck".
"There's one song so far that's a frontrunner to be the first single. It's just so different from anything I've heard from us before, or actually anyone else".
He also added, "There's a dance element to it. The construction of it, the melodic content, the lyrics, some of the sounds… they're very different for us". More here.
Back in July, it emerged that a book "Please Please Tell Me Now – The Duran Duran Story" was published. It was written by author Stephen Davis who also authored works on Led Zeppelin and the Rolling Stones. More on this here.
"We will see how they go" – Taylor
the band have also been discussing ideas for a possible biopic which will look at their success during the 1980s. In that time, Duran Duran enjoyed hits like "Hungry Like The Wolf" and "Rio".
"It's something that is under discussion", Roger Taylor told the Irish Sun.
"It is being discussed and we've had different scripts and ideas put forward".
"We haven't quite decided on the right one yet. But there are things in development so we will see where they go. We would love to do something like that and I think something will happen in the next few years".
Taylor also joked that the biopic would need a "really good Hollywood actor" to portray him in this biopic.
"It would have to be someone who's on the cusp of their career, who's got the right look, the right vibe and that's going to take some time to find I think", he said.