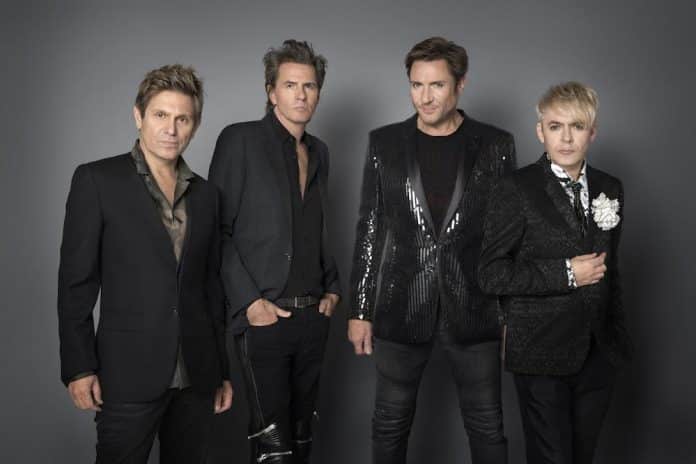 Duran Duran have announced their first album in 6 years, "Future, Past". The album is to be released on October 22.
According to Duran Duran's official store, the album will contain 12 tracks. It will also include appearances from long-time David Bowie pianist Mike Garson, Blur's Graham Coxon as well as guest vocals from Lykke Lie.
Three bonus tracks are to be included on a deluxe edition of the record. Fans will also be able to access a series of bundles. These include coloured vinyl and artwork signed by the band.
The album also includes the latest single "Invisble". Check out that track below.
A "different" direction
This comes after Duran Duran's keyboardist Nick Rhoads said in 2019 that the band were heading in a "different" direction.
"There's one song so far that's a frontrunner to be the first single. It's just so different from anything I've heard from us before, or actually anyone else", Rhodes said at the time.
"There's a dance element to it. The construction of it, the melodic content, the lyrics, some of the sounds… they're very different for us", he added.
Rhodes said recently that a new Duran Duran album was on the cards "before the pandemic struck".
"We were gearing up with a lot of shows, like a lot of other artists, and had to put everything on hold", he added.
They also confirmed a new duet with Graham Coxon will happen at this year's Billboard Music Awards. Check out Nova's report on that here.
We also brought you the news that Duran Duran are to headline the Isle of Wight Music Festival in September. Liam Gallagher, Snow Patrol, Tom Jones and Imelda May are to also feature amongst others.
"Our audience always has an incredible time at the festival and we're thrilled with the line-up on offer for them. It's a fantastic array of artists; from icons to emerging talent and not forgetting everything still to come from additional stages across the festival", said Isle of Wight Boss Jason Giddings.
Back in January, the band also covered David Bowie's track "Five Years", paying tribute to the singer who passed away 5 years ago this year.
In other news, the band's gig set for St Annes Park is re-scheduled for 12 June 2022.