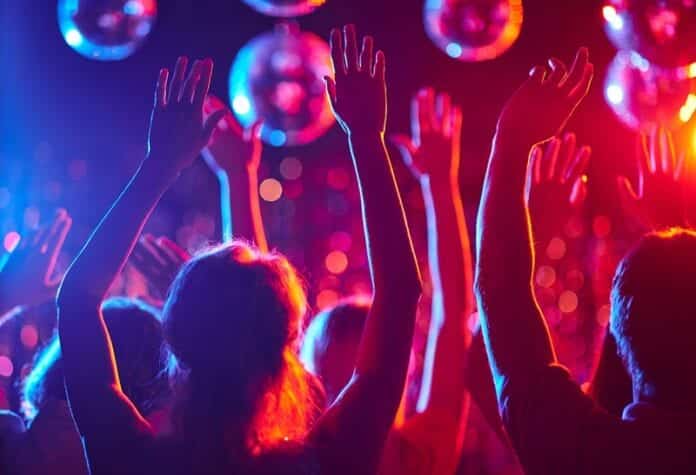 Dutch clubbers danced for joy this weekend as over 1,000 people took part in a Covid-19 experiment.
The experiment was conducted as a feasibility study into the reopening of nightclubs and other night time venues.
It took place in the Ziggo Dome, Amsterdam's biggest music arena. For four hours on Saturday, 1,300 Dutch clubbers enjoyed sets from Dutch DJs Sam Feldt, Lady Bee and Sunnery James & Ryan Marciano.
Participants were separated into five bubbles of 250 and one bubble of 50, with each group subject to varying restrictions.
Some were asked to constrain their movements on the dancefloor, while others were asked to wear a mask at all times or only when in motion.
One group was given a fluorescent drink and encouraged to sing and scream to the music in order to examine how much saliva was released throughout the event.
The Dutch Government will use the data and findings from this experiment to help make decisions on the easing of some restrictions.
According to The Guardian, one observer said that many people took their masks off while dancing, despite being instructed to leave them on.
Tim Boersma, of Fieldlab, the organisation carrying out the research for the Government, said:
"We hope this can lead to a tailor-made reopening of venues. Measures are now generic, allowing for instance a maximum of 100 guests at any event if coronavirus infections drop to a certain level. We hope for more specific measures, such as allowing the Ziggo Dome to open at half its capacity."
The Ziggo Dome has a capacity of 17,000 but 100,000 people applied for the tickets that cost €15 and they were sold out within 20 minutes.
Any person attending had to provide a negative Covid-19 tests 48 hours before the event. 12 people tested positive before the event and were barred from attending.
Every person who attended will have to take a test five days after the event.
Since mid-October last year, all pubs and restaurants in the Netherlands have been closed. There is also a nationwide curfew in effect from the hours of 9pm to 4:30 am.
The event at the Ziggo Dome took place between 3 and 7pm in order to remain compliant with the regulations.
More than 1.5 million doses of the vaccine have been administered in the Netherlands, which is impressive as they were one of the last EU countries to begin their vaccination rollout.
Other countries such as Germany and Luxembourg have also carried out experiments to facilitate a return to live music and other events.