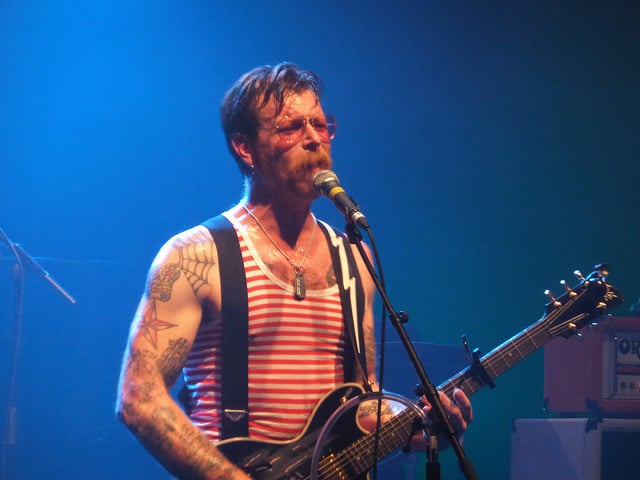 Eagles of Death Metal have had to cancel their European tour due to frontman Jesse Hughes' recent injury. He suffered a hand injury and the band are now forced to cancel the reminder of their European tour.
A statement from the band read "Eagles of Death Metal has regrettably been forced to cancel the remainder of their European tour due to founder Jesse Hughes tearing a tendon in his finger."
"Hughes has tried to play through the injury during the current tour, but doctors have advised that the only way to properly heal it is to stop playing now, or risk further injury and having to cancel several weeks worth of shows."
Luckily, Eagles of Death Metal recently made their live return to Paris three months after terrorists targeted their show at the Le Bataclan theatre in the city. They fulfilled their promise to finish their gig when they played the L'Olympia Bruno Coquatrix in Paris earlier this month.
The band have had to cancel the last eight shows of their European tour due to Jesse Hughes' injury. Hughes addressed his fans in a recent post saying "I'm devastated that we cannot continue what has been a life-changing return to Europe, but I need to get repaired so we can continue to play rock music around this beautiful world, including coming back to Europe even stronger in the summer."
Photo Credit: Lee Byway