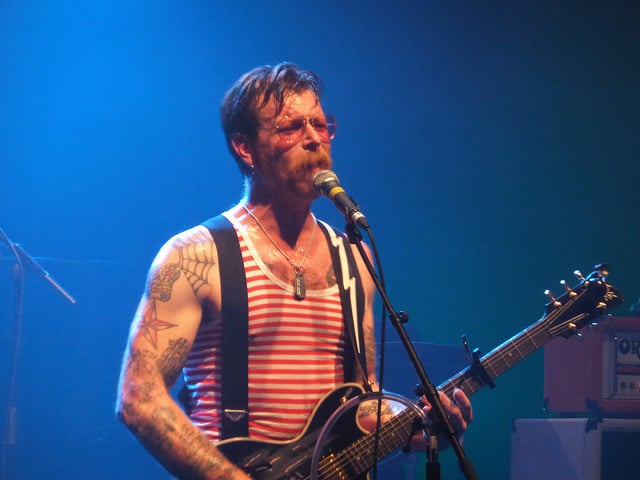 Eagles of Death Metal have rescheduled their European dates after an attack took place at their gig in Paris last month. Among them is a new date in Paris in February.
On November 13th the band were playing at The Bataclan Theatre in Paris when 89 people were killed by a terrorist attack that took place in the venue. Eagles of Death Metal had to cut their tour short because of it.
The band released a statement about the tour and specifically about the date in Paris recently. "The people of Paris have always been incredible to us, and our feeling of love towards this beautiful city and its people has been reinforced a million times over this past month."
"Hearing the stories of the survivors, the injured and those who have lost loved ones has been overwhelming. Not returning to finish our set was never an option. " said frontman Jesse Hughes.
He continued by saying "Fans who were at the Bataclan show on 13 November will be entitled to a free ticket for the rescheduled Paris date at the Olympia Theatre on February 16th."
Eagles Of Death Metal will be performing at Reading + Leeds Festival from 26 – 28 August. They will also be playing in places all across Europe such as  Germany, Spain, Portugal, Poland and Denmark.
Photo Credit:  Lee Byway