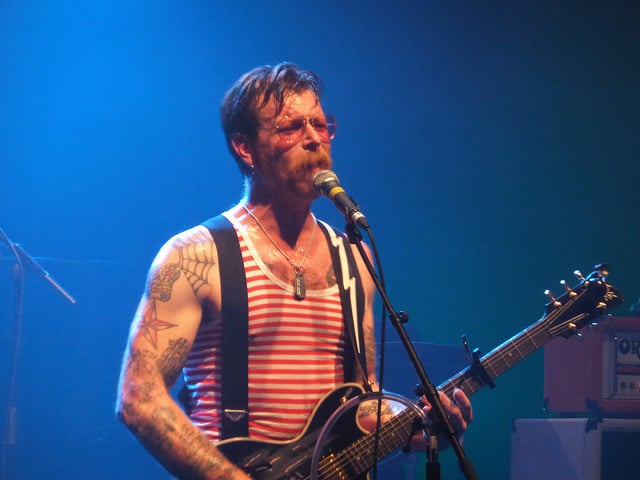 The Eagles of Death Metal have returned to the Bataclan Theatre in Paris to pay their respects to the victims of the attacks. Last month on November 13th, 90 people were killed at the theatre during an Eagles of Death Metal gig.
The group were playing at the venue when the show was stopped because of a terrorist attack which was part of a series of coordinated attacks that took place in the French capital last month.
The Eagles of Death Metal frontman said in the band's first interview since then that "I want to be the first person to play in the Bataclan when it reopens".
The band originally returned to the city on Monday as they appeared onstage at a U2 concert in Paris. They came onstage to play Patti Smith's song 'Power To The People' as well as playing one of their own songs 'I Love You All The Time'.
A video has been put up online documenting the Eagles of Death Metal return to the Bataclan where they paid their respects. It shows the band outside the venue where many people have already placed flowers commemorating the victims of the attacks.
You can watch the video of the band's emotional return to the venue down below.
Photo Credit: Lee Byway