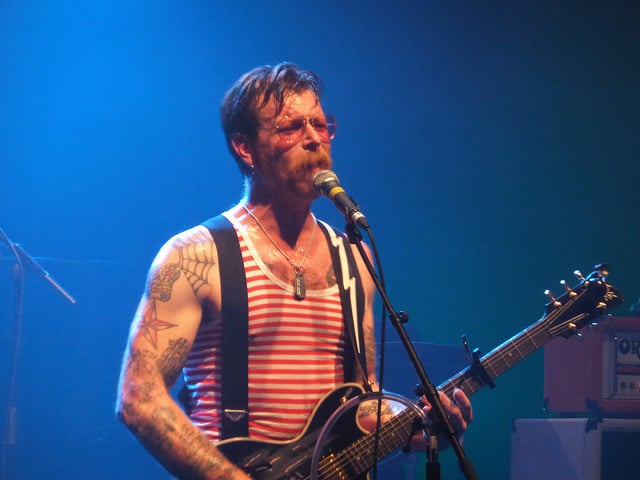 Eagles Of Death Metal which includes Josh Homme from QOTSA are known for not taking themselves seriously. This is very apparent in the new teaser for their upcoming album Zipper Down which was recently released.
The new album is set to release on October 2nd and it follows on from their 2008 effort Heart On. The new album is said to feature a cover of Duran Duran's 'Save A Prayer' as well.
The new trailer for the album sees Josh Homme and Eagles of Death Metal frontman Jesses Hughes brainstroming ideas to promote the album. As they continue to toss around ideas they gradually begin to change into different costumes as the camera switches between them.
Speaking about the new album, Hughes gave the central idea behind the album "The new album, Zipper Down, really represents to me an attitude and philosophy of life. One should not zipper up, they should zipper down and let it all hang out."
Homme is also known for having a sharp sense of humour an elaborated on this by saying "In an independent study, four out of three doctors say Zipper Down is an eargasm trapped inside a crazerbeam. And I believe them."
Photo Credit: Lee Byway