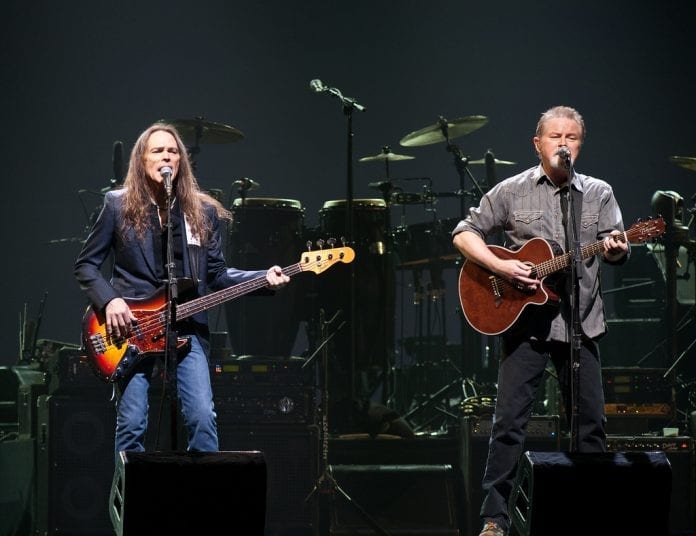 The two legendary 1970s bands are teaming up this summer to hit both the east and west coat of the U.S.A, according to Billboard. The mega-selling bands will perform as part of the aptly named festival, Classic East and Classic West.
This partnership of the two multi-million record selling bands is what classic rock fans dreams are made of. Set to take place in Citi Field in New York and Dodgers Stadium in Los Angeles in July, organisers are hoping to make the festivals an annual event. It's been reported that, each festival will take place over two days with additional artists to be announced in the coming months.
Both The Eagles and Fleetwood Mac have sold-out stadiums globally and with a vast catalog of music under there's belts, Classic East and Classic West are set to be stellar affairs. If you're over in the U.S this summer it would be a shame miss out on.
The new festival would mark the Eagles official return to the stage following the death of co –founder Glenn Frey.
In November, Don Henley opened up to the Washington Post about the band's future and didn't give fans much hope for any future gigs, 'I don't see how we could go out and play without the guy who started the band." So it seems like he's now thankfully changed his tune about retiring.
Picture Credit: Penn State