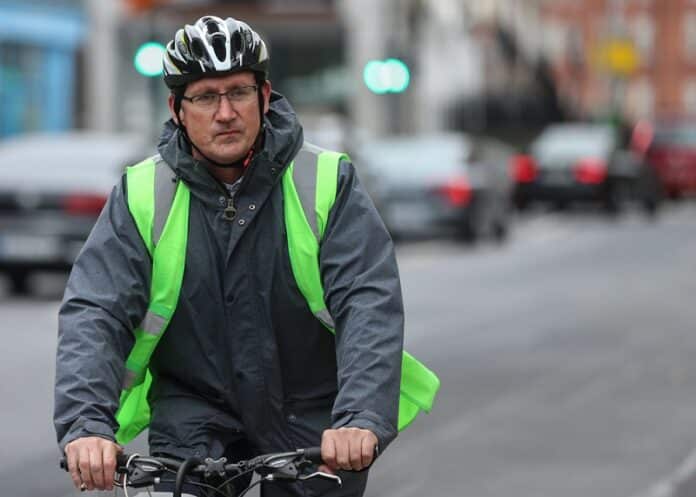 The Minister for Transport and Green Party leader Eamon Ryan has said that the Government will take a "tougher, stricter and more wary" approach to travel due to the emergence of new variants of Covid-19.
He also admitted that the Government has to "tighten up" on flights and he also believes that a mandatory quarantine period for incoming travelers is the right thing to do.
There are other new measures that are being considered that include tougher sanctions on people breaking the 5km rule. It is believed that this will deter people from traveling to airports for unnecessary flights.
Earlier this month, Radio Nova reported that very few people are receiving a follow up call to ensure they are restricting their movements once they come into the country. Now, Eamon Ryan wants that process to be improved.
Speaking to RTÉ this morning, Ryan said that the Irish Government will work with its UK counterpart and if an all island approach can be agreed then "the door will be closed that way."
He also admitted that the Irish Government will work with European Governments as he said that it's not just a case of "a simple ban will solve this, and it all goes away".
The EU were given huge dent in their attempts to vaccinate everyone in the EU as AstraZeneca confirmed their supply of the vaccine in the first quarter will be cut by 60% due to production issues. Ireland had pre-ordered a huge batch of this vaccine that was developed in conjunction with Oxford University.
Irish ministers are also considering re-defining what an essential worker is. They are hoping to minimise arrivals into Irish airports and seaports as new strains of the virus are starting to appear all around the world.
Brazil, South Africa and other South American countries have reported new strains of the virus in the past month and a blanket travel travel ban on these countries are being considered.
The newer UK strain of the virus is more transmissible and has accounted for the majority of the cases confirmed in Ireland since the new year.
Tomorrow, the Cabinet will meet to finalise the new decisions.
Other political figures and public health experts want stricter rules enforced than the ones that have been proposed so far. Sinn Féin leader Mary Lou McDonald wants a mandatory quarantine placed on all travelers coming into Ireland and Northern Ireland.
McDonald told RTÉ news "Any idea that you can corral the virus into a corner of the island and keep the rest of us safe is sadly misinformed. A reservoir of the virus in any place on the island places us all in danger."