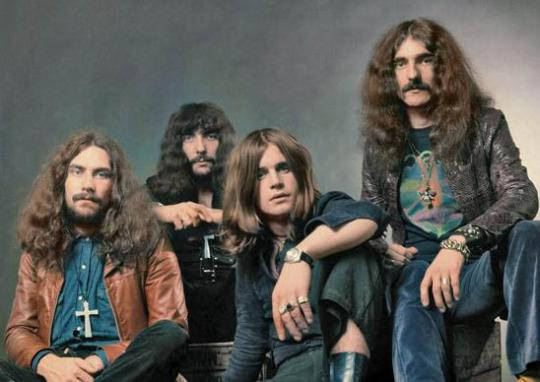 A collection of Black Sabbath entertainment memorabilia is to go on sale at a Sheffield gallery later this month.
The range, dating from 1968-1973, will be sold as one package including postcards sent by Ozzy Osbourne, handwritten lyrics and publicity posters and flyers. The collection is largely based on the bands existence as 'Earth', the shortened title of 'Earth Blues Company', which was the bands original name before a change in branding led to Black Sabbath.
Stephen Flintoft, specialist music valuer and auctioneer at the Sheffield Auction Gallery, told The Antiques Trades Gazette, "Perhaps the most interesting item, among so many, is the handwritten lyrics headed by Earth to the song 'Changing Phases', a title later changed to 'Solitude', which featured on the 1971 double platinum Black Sabbath album Master of Reality".
One of the postcards penned by Osbourne features quite an endearing message, writing to his mother from France he said, "Arrived here safely, but it is not a very nice place, I don't think the people like long hair", The Antiques Trades Gazettes reports.
The collection, which goes to auction on September 30th, was reportedly stored by a Sheffield resident who discovered it in a property in the Old London Docklands. It is expected to sell for between €2500 – €3500.
'Earth' formed in 1968 when Ozzy Osbourne, guitarist Tony Iommi, bassist Geezer Butler and drummer Bill Ward first came together.
In other Black Sabbath news, Ozzy Osbourne, who recently revealed he is being treated for sex addiction, is being sued by a former co-songwriter and Tony Iommi's cancer has entered the remission phase.
Photo Credit: RV1864