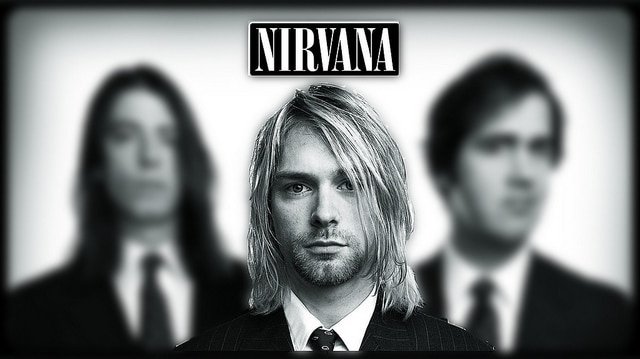 Before there was Nirvana, Kurt Cobain was in a band called Fecal Matter who's early demo tape has now surfaced online. It was apparently recorded in 1986 in Burien, Washington.
Cobain's pre-Nirvana  group formed in 1985, with the grunge musician joined by drummer Greg Hokanson and future Melvins drummer Dale Crover on bass.
The demo features 13 tracks in total and it is titled Illiteracy Will Previal, the demo is 58 mintues long and features and early version of the Nirvana track 'Downer'. That song as well as another track from the demo 'Spank Thru', both appeared on Nirvana's debut album Bleach which came out in 1989.
There has been a series of different leaks over the past few days featuring Nirvana material. An alternate version of their track 'Sappy' was released two days ago online, but was quickly flagged on copyright grounds shortly after it was released.
Unfortunately it appears that Cobain's Fecal Matter demo has suffered the same with the video being quickly flagged after it was put up online. Clearly these are unauthorised releases since they keep being taken down after they are put up, someone clearly has access to some rare demos by Cobain.
Photo Credit: Juanky Pamies Alcubilla