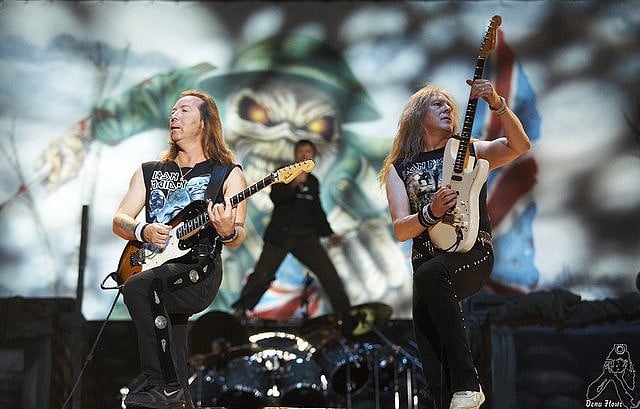 Iron Maiden's jumbo jet Ed Force One is set to rejoin the band on tour after it was recently damaged. The incident took place on a runway in Chile earlier this month and has been out of action since.
Iron Maiden are currently on their Book of Souls tour and will be reunited with Ed Force One in Brasilia today. According to the band the jet "required the replacing of both of the Boeing 747's port side jet engines."
The band said in a statement that "It's a tough proposition at the best of times but not made any easier by the fact of the distances involved in getting such huge components, parts, tools and technical crew to Chile as quickly as possible."
Ed Force One will take off from Santiago Airport en route to Brasilia Presidente Juscelino Kubitschek International Airport, where it will be loaded with tour personnel and 20 tons of Iron Maiden equipment.
The band's next stop on the tour is Fortaleza on March 24th, and then Sao Paulo. Iron Maiden are just relived to have the jet back as they said "The speed and thoroughness of this incredibly complex operation was stunning and we are so very pleased to get our plane back."
Photo Credit: Dena Flows