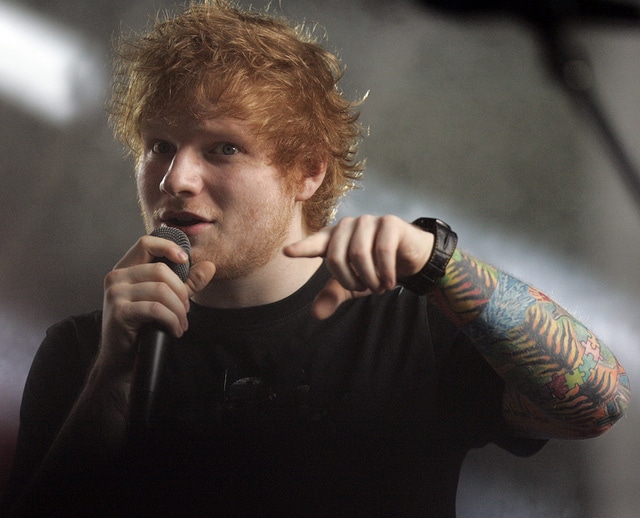 Singer-songwriter Ed Sheeran isn't a young man that takes himself to seriously, he says he will do the next James Bond theme when his "balls drop".
Sheeran was chatting to NME, at the first ever BBC Music Awards in London last night Thursday 11th December.
The Suffolk born musician's managed to remain humble, a hasn't let any of the fame go to his head, despite having a widely successful 2014.
When asked about performing the famous 007 James Bond theme, Ed claims there's no way his voice is powerful enough to sing the iconic theme.
Sheeran said: "I'd love to do a James Bond song, but can you imagine it? I just wasn't born with the James Bond voice," he said. "You never know – I'm not ruling it out. Maybe in 10 years time, when my balls drop…".
The 24th installment of Bond is to be called Spectre and is currently in production.
Sheeran suggested some other acts he thought would be more suitable for the Bond gig. "Anyone from Sam [Smith] to Paloma Faith – anyone who does the retro thing really, really fucking well should do it."
The self-effacing singer claimed his version of Bond would "sound a bit wet". "I think the James Bond theme tune should be ballsy. I feel like if I was going to do it, it would sound a bit wet. The Hobbit song was perfect for me to do, because it's quite folky and rootsy. A hairy short man should be singing a song about that!"
Ed Sheeran won the British Act of the Year at the BBC Music Awards 2014, beating Royal Blood, Jungle, Sam Smith and David Bowie.