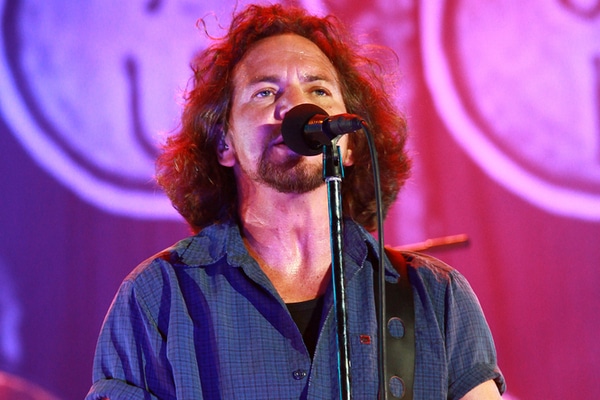 Eddie Vedder kicked off his previously derailed 'Earthling' tour in the US earlier this week with an impromptu performance of the Pretenders' hit 'Precious' alongside Duff McKagan. 
The Pearl Jam frontman resumed the tour after a few California shows had to be postponed due to an outbreak of Covid-19 . The rocker returned to the stage on Monday (February 21) at Seattle's Benaroya Hall. 
Vedder's setlist included a variety of covers in additional to 'Precious' such as Tom Petty's 'Room At The Top', Sex Pistols' 'God Save The Queen', The Who's 'I'm One', George Harrison's 'Isn't It A Pity', and Bob Dylan's 'All Along The Watchtower'. 
Accompanied by Guns N' Roses bassist Duff McKagan, Vedder took on the Pretenders' 1980 track, to the crowd's pleasure. 
In addition to preforming songs from his recent solo LP 'Earthling', Vedder also took on a series of Pearl Jam classics including 'Porch', 'Wishlist', 'Corduroy', and 'Dirty Frank'. 
Also joining Vedder and McKagan on stage were the Earthlings, a backing band made up of Red Hot Chili Peppers drummer Chad Smith, Jane's Addiction bassist Chris Chaney, and former Chili Peppers and current Pearl Jam touring guitarist Josh Klinghoffer. 
Fans were also in for a surprise when Vedder's daughters, Olivia and Harper, joined him onstage for performances of 'My Father's Daughter' and 'Try' respectively.