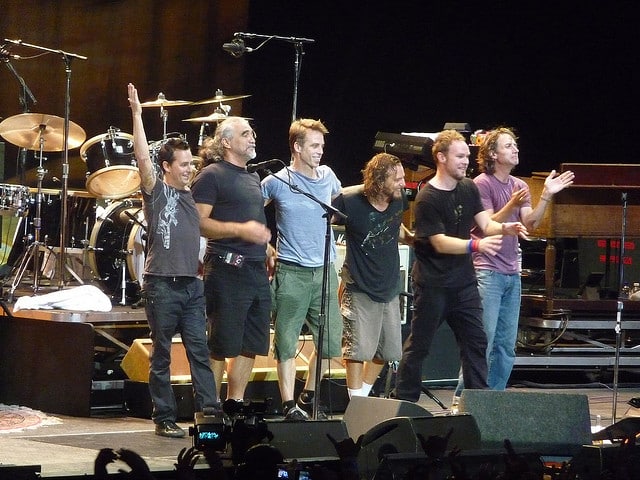 Pearl Jam's frontman Eddie Vedder has premiered his own version of John Lennon's iconic song 'Imagine.'
Vedder first performed his interpretation during a concert at the Super Bock Super Rock festival in Portugal back in July.
Before he sang 'Imagine' to the Portuguese crowd he said, "I think it is the most powerful song ever written."
The singer has now made the cover track available to buy on iTunes to benefit Heartbeat.fm, an organization that unites Israeli and Palestinian youth through music.
Vedder told the festival goers about his concerns for the Israeli-Palestine conflict and stated that he hadn't taken sides.
He said, "If you're anti-war it doesn't mean you are pro one side or the other in a conflict. So this next song I always thought it was probably the most powerful song ever written… Which is why I have never played it.
"It seems like maybe there is a reason to play it. If you'd like join me or use your voices or hold a light there might be some people out there that need to know they are not alone."
Watch Eddie Vedder's cover version of 'Imagine' below.