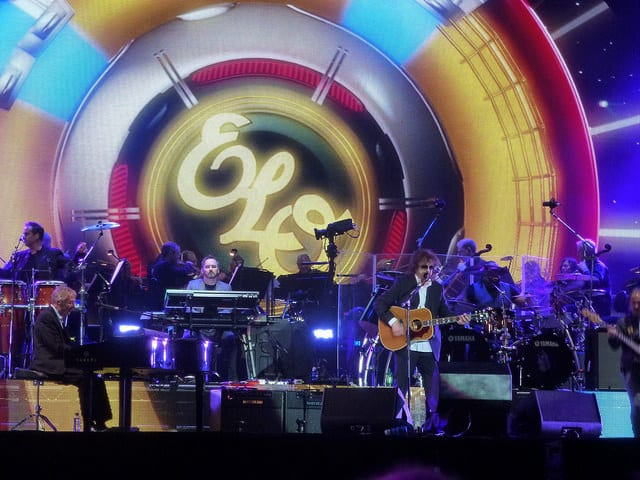 Electric Light Orchestra have announced the dates for their European tour next year, which includes a show in Dublin at the 3Arena. Jeff Lynne & Co will be back playing shows for the first time in two years.
The tour will be in support of the band's new album Alone in the Universe which is releasing later this week on Friday November 13th. It is the first album from the Electric Light Orchestra in over 14 years.
The new tour will begin next year in April with a show at Liverpool's Echo Arena on April 5th. They will then be touring around the UK for the rest of the month until they head over to Ireland to play Dublin's 3Arena on the 29th of April.
From there the band will be heading outside of the UK & Ireland to play shows in Amsterdam & Zurich. Next year's tour will be the first time Electric Light Orchestra will have played since their gig at Hyde Park in 2014.
Jeff Lynne's ELO headlined BBC Radio 2's "Festival In A Day" in Hyde Park in 2014, where they played to a sold-out crowd of 50,000 fans in attendance and nearly a million people on TV. Electric Light Orchestra will of course be bringing their peerless back catalogue and new album Alone In The Universe to the masses in 2016.
Photo Credit: Paul Careless