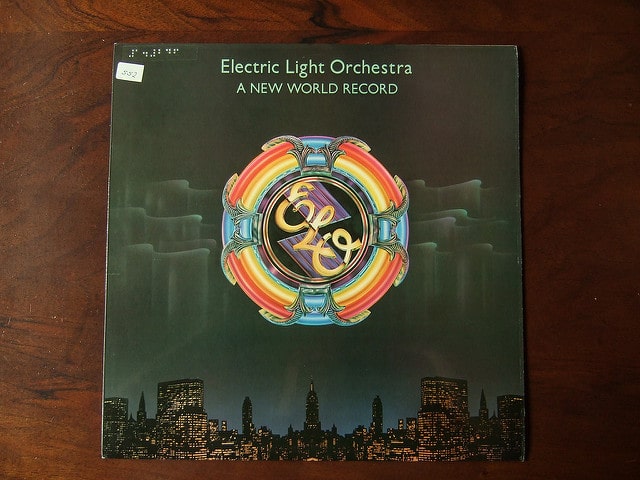 A New World Record is the sixth studio album by Electric Light Orchestra and it was released on the 11th of September, 1976.
Jeff Lynne reportedly regards this album and its follow-up, Out of the Blue, as the high points in the band's history. One might be better off opting for A New World Record over its successor, however, as a more modest-sized creation chock full of superb songs that are produced even better.
Opening with the opulently orchestrated 'Tightrope',which heralds the perfect production found throughout this album, A New World Record contains seven of the best songs ever to come out of the group.
The Beatles influence is present, to be sure, but developed to a very high degree of sophistication and on Lynne's own terms, rather than being imitative of specific songs.'Telephone Line' might be the best Lennon-McCartney collaboration that never was, lyrical and soaring in a way that manages to echo elements of Revolver and the Beatles without ever mimicking them.
The original LP's second side opened with 'So Fine', which seems like the perfect pop synthesis of guitar, percussion, and orchestral sounds, embodying precisely what Lynne had first set out to do with Roy Wood at the moment ELO was conceived. From there, the album soars through stomping rock numbers like 'Livin' Thing' and 'Do Ya,' interspersed with lyrical pieces like 'Above the Clouds'.
Tracklist:
1. Tightrope
2. Telephone Line
3. Rockaria
4. Mission (A World Record)
5. So Fine
6. Livin' Thing
7. Above The Clouds
8. Do Ya
9. Shangri-La
Photo Credit: Piano Piano!