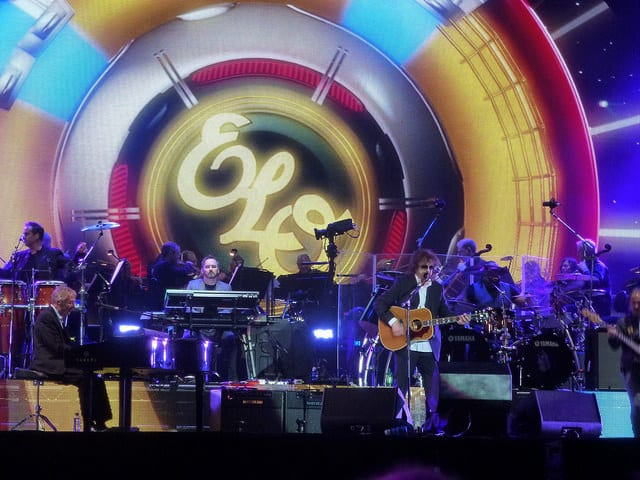 Jeff Lynne's Electric Light Orchestra have released their first single in 14 years. They recently released 'When I Was A Boy' which is off their up and coming new album which releases later this year.
The new album Alone In The Universe will be released on November 13th and is the first album by Electric Ligtht Orchestra for 14 years. They recently announced that those who pre-order the album will get the new single 'When I Was A Boy' instantly.
Speaking about their new music, ELO leader Jeff Lynne said "Music is such a powerful force in our lives. A good song can make people feel much less alone in this universe,"
Lynne later added that "Trying to create one of those songs somehow makes me feel less alone too. My whole life – from being that kid with a dream in Birmingham right until today – proves how much music can do."
Electric Light Orchestra returned to the stage late last year when they performed at BBC Radio 2's Festival In A Day In Hyde Park. It had been 28 years since the band's last full concert performance, as the band performed in front of over 50,000 people at Hyde Park.
You can listen to ElO's new single 'When I Was A Boy' down below.
Photo Credit: Paul Careless