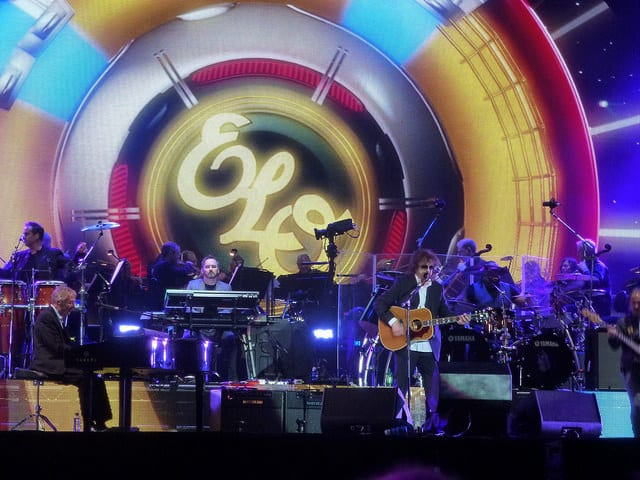 Electric Light Orchestra have recently announced a new show scheduled to take place next week. It is the first gig by the band since they played at Hyde Park last year.
The new date is at the Porchester Hall in London and will take place next week on Monday the 9th of November. It is being billed as "An intimate live performance in celebration of the new album Alone in the Universe."
Electric Light Orchestra will release their new album Alone In The Universe on November 13th and Lynne will perform tracks from the record at the show, along with a selection of ELO classics.
Tickets for the intimate performance are to go on sale at 12noon today on November 5th. Electric Light Orchestra recently announced that they would be scheduling a full tour early next year. At the moment they just said that UK dates are in the works, but they haven't ruled out other dates.
Lynne will also play a show for BBC Radio 2 in London on November 12. Tickets are free and will be allocated at random once the ballot closes at 10pm tonight (November 5).
Photo Credit: Paul Careless