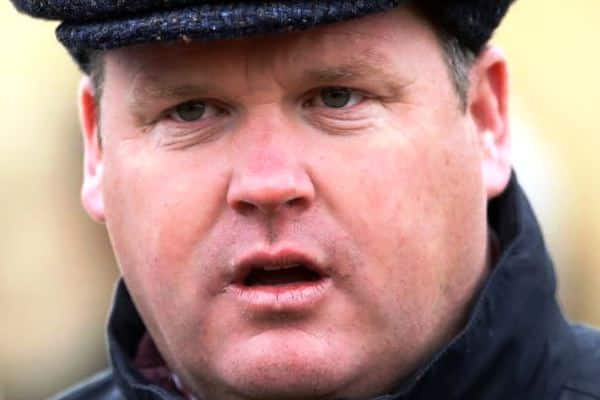 Gordon Elliott's training licence has been suspended for twelve months – with the last six months of that ban suspended- after an Irish Horse Racing Regulatory Board hearing today.
The Meath-based trainer has a long road to redemption ahead of him with missing the impending Cheltenham festival, where he won 32 times in the past, the least of his worries.
Elliott's suspension is effective as of March 9th, and he's also been fined €15,000.
An image of the once untouchable training maestro sitting on a dead horse circulated on social media last weekend sparked a fierce social media backlash.
Elliot subsequently confirmed that the photo was real and issued an apology.
A temporary British Horseracing Authority ban on running any of his horses in Britain emeregd quickly, while top owners Cheveley Park Stud have moved their high-profile horses away from his yard.
It later emerged that the horse in the shocking image was Morgan, owned by Ryanair boss Michael O'Leary of the Gigginstown House stud stock.
An IHRB statement concluded: "We consider that a suspension of Mr Elliott's training licence is merited. In all of the circumstances of this case, to reflect the seriousness of the offence and the damage to the Irish racing industry, to deter other offences of this nature and having taken into account the mitigating factors we have heard we consider the period should be 12 months however the last six months of this will be suspended.
"The Committee also notes that Mr Elliott has stated to the Committee that he will not attend a Race meeting or a Point to Point for 6 months and we accept that helpful course.
"We also accede to the application for costs by the IHRB in the sum of €15,000.
"The commencement date for sanction will by agreement be 9 March 2021."