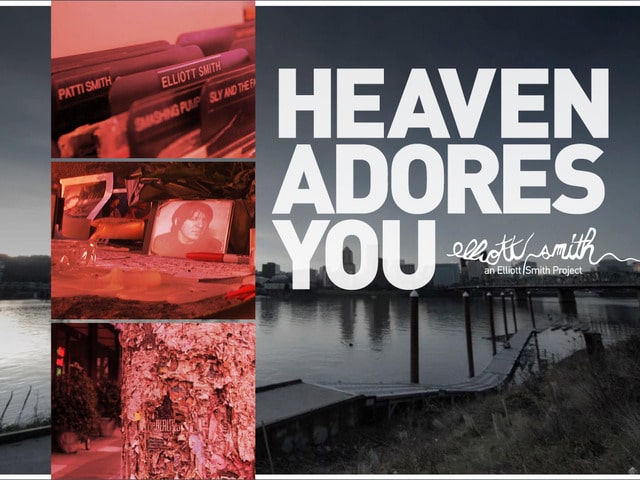 The new documentary about the late singer-songwriter Elliot Smith is expected to get a limited release at cinemas this year.
The film titled 'Heaven Adores You' was funded by a Kickstarter campaign and features interviews with family and friends that knew him best.
In a press release, the film is described as an 'intimate' look in to the career and personal life of the singer. The film moves through three cities that helped shape him as a musician and shows Elliot's lasting impact on music.
"Heaven Adores You is an intimate, meditative inquiry into the life and music of Elliott Smith (1969-2003). By threading the music of Elliott Smith through the dense, yet often isolating landscapes of the three major cities he lived in — Portland, New York City, Los Angeles — Heaven Adores You presents a visual journey and an earnest review of the singer's prolific songwriting and the impact it continues to have on fans, friends, and fellow musicians."
Watch the trailer for 'Heaven Adores You' below.
The movie will feature over 15 songs that Smith fans have never heard before. Smith's most well known album is Roman Candle. 
While Smith was in a loud grunge band named 'Heatmiser' in 1994, after their shows were finished, he retreated to his apartment and secretly recorded quiet introspective songs in his basement. His girlfriend encouraged him to send his tapes to Cavity Search Records, when owner Christopher Cooper heard the tracks he immediately requested the entire bulk of Smith's recordings. These songs would go on to form Roman Candle.
Elliot Smith played all the instuments on the album. His lyrics were often seen as depressing and downbeat, describing a drug-fueled life that he was trying to escape from. Smith said that he was always puzzled when people call his songs "sad," because playing them always made him happy.
Comparisons to Nick Drake are common, they both share the haunted loner image, singing in whispers of alienation. They both play their guitars with a defining sadness and vocally set the mood of a tortured soul, trying their best to overcome inner demons.