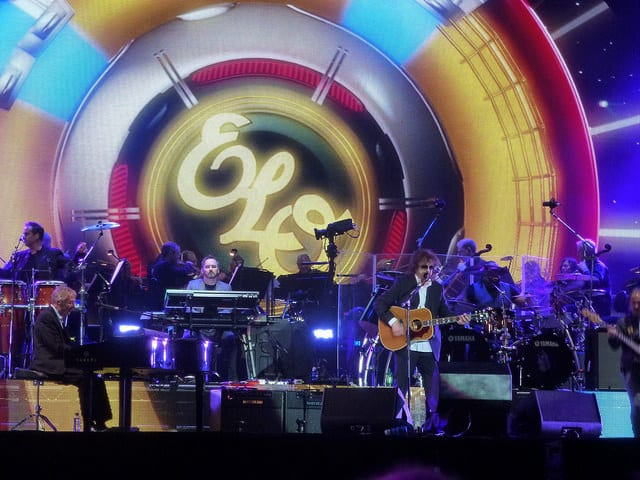 Electric Light Orchestra has confirmed that they have signed a new deal with Columbia Records. It will be the first time the band has released any new material in almost 15 years.
The band will however becoming back under a slightly different name as they will now be known as Jeff Lynne's Electric Light Orchestra. Jeff Lynne is of course the ring leader of ELO and is the main songwriter/arranger of the group.
The new deal sees the group record their first album since 2001's Zoom, as of now though no details of a name or a time frame for the new album have been released.
The last time the band appeared together was last September's Festival In A Day in London's Hyde Park, which saw the band play to 50,000 in attendance and "nearly a million" via broadcast.
Lynne and long-time member Richard Tandy are the only players now considered 'full-time' ELO members with the rest of the members coming in and out.
Even though their was no details released about the new album, Lynee said he promises to "remain true" to his age-old ideal of creating "modern rock and pop songs".
Photo Credit: Paul Careless