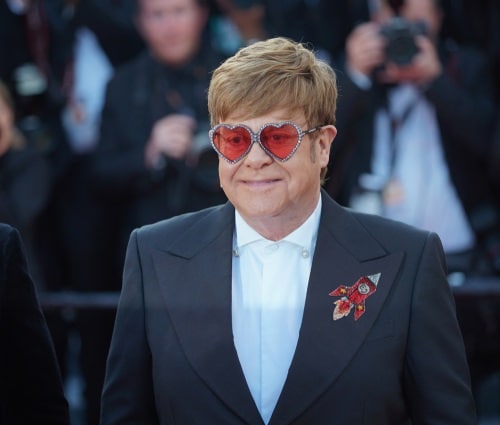 The legal dispute between Sir Elton John and his wife, Ranate Blauel, has been resolved. Blauel, who was married to the star for four years, claimed over passages in Elton's memoir, Me, and the hit movie Rocketman.
Ms Blauel sued her ex during the summer as these both reveal details of their marriage. This broke an agreement made when the couple divorced in 1988 and Blauel claims that this triggered long-standing mental health problems.
She wanted an injunction to prevent future disclosures, as well as damages in the region of £3m. The pair have now settled the matter amicably, according to a spokesperson for Elton.
A joint statement on behalf of both parties read that they are happy to have resolved the case, in a way that "acknowledges Renate's need for privacy".
The statement goes on to say – "For her part, Renate acknowledges that Elton has acted in a dignified and respectful way towards her in the last 30 years and has been always happy to help her. They will not be discussing each other, or their marriage, in future and will be making no further comment about the case."
Ms Blauel claims the disclosures worsened long-standing mental health problems. These were "exacerbated by press interest in her," since the singer's memoir was published, a year ago.
Elton's legal team argue the details in the book and film were public knowledge and that the divorce agreement apply only to "private and confidential matters".
Ms Blauel's claim also referenced five scenes in Rocketman, reenacted scenes of the former pair's wedding day and suggestions that the couple slept in separate bedrooms. In another scene Elton is also in group therapy, discussing the breakdown of his marriage and his sexuality.
'The fact that the defendant is gay is now very widely known; it may be one of the most widely-known facts in the world of entertainment,' his defense read.