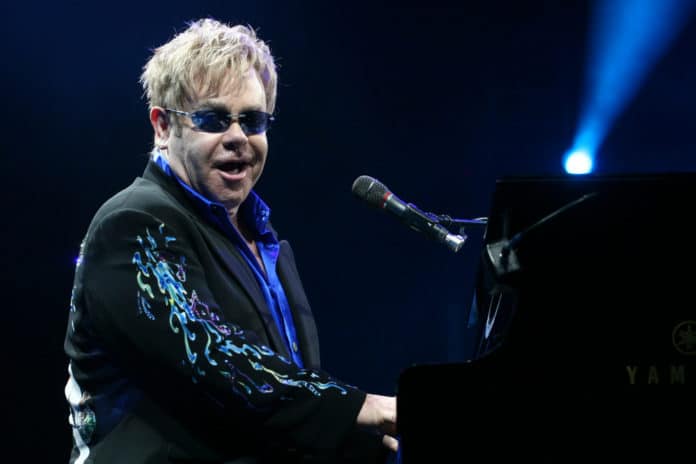 Elton John and Lady Gaga are said to be reuniting on a surprise collaboration.
Having previously teamed up for the track Sine From Above from Gaga's 2020 album Chromatica, the pair are now believed to be working together once again.
John and Gaga have reworked Sine From Above into what's being described as a new hardcore drum and bass version.
"[Elton's] collaboration with Gaga took everyone by surprise but the remix will leave them speechless," a source close to the duo said. "It's about as far away from Rocket Man and Candle in the Wind as you can get. It's gone from a pop dance track to extreme hardcore drum and bass."
John and Gaga have been longtime friends. At the time of the release of Chromatica last year, Gaga spoke of their relationship, saying the Yellow Brick Road singer helped her to "really take care of myself."
"He's been my mentor for a long time," Gaga said in an interview with Zane Lowe for Apple Music. "I mean, he's always challenged me to keep my head above water and it's something that I always appreciate is that he knows when I'm down. He just does. And he knows because I hide, because I never want anyone to see me when I'm like that."
"Elton's always really challenged me to take care of my artistry and to really take care of myself," Gaga continued. "And I really, really honour that about him. He is so, so uniquely special. And I cannot tell you how instrumental in my life he's been to showing me that you can go all the way in life and… be authentic and be you and do good things in the world and take care of yourself and be there."
In 2018 Gaga contributed to Revamp, an album of cover versions of classic Elton John tunes. Gaga covered Your Song for the album, calling it "one of the greatest songs of all time."
In his memoir, simply titled 'Me', John called Madonna "nasty" when the Like a Virgin singer accused Gaga of plagiarising her sound.
"I used to make fun of Madonna for lip-syncing on stage, but the problem really started when she ran Gaga down on an American chat show," he wrote. "I got that Gaga's single 'Born This Way' definitely sounded similar to 'Express Yourself,' but I couldn't see why she was so ungracious and nasty about it, rather than taking it as a compliment… particularly when she claims to be a champion for women. I think it's just wrong — an established artist shouldn't kick down a younger artist right at the start of their career."