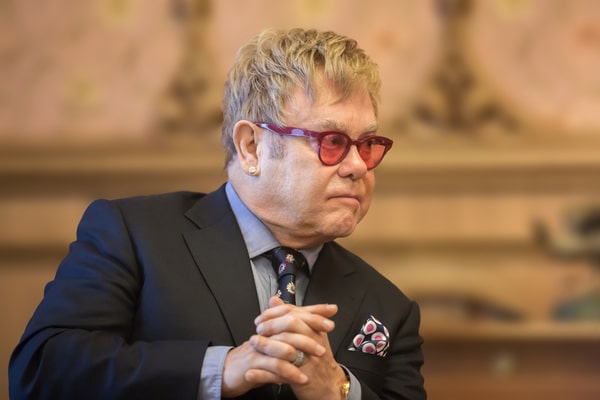 In the battle against the torrid trolls, Sir Elton John rises and calls for accountability for the hatred posted online. Speaking to Zane Lowe on Apple Music, the Rocketman singer criticised the largely anonymous hate-spreaders for making the world "really divided and really cruel".
Elton has faced his fair share of criticism throughout his career, but it now seems the Tiny Dancer singer has had enough. John, 74, is now waging a war against the mostly anonymous people who attack others online, knowing they would not really face repercussions.
On the Apple Music show, Elton explained that "we've lived through two or three years of divisiveness throughout the whole world, and especially in America, but around the world, and during lockdown, we've seen social media being used to abuse people racially. Not just being gay, but racially as well.
"People are so cruel to each other and it's because they hide behind their social messaging or whatever they do. If they had to write their names on it, they wouldn't do it," Elton proclaimed. "I just think it's just awful that people can write anonymous things about people being gay, being of another political persuasion, religious persuasion, or just plain racial.
"I just think that we have to ask ourselves at this time that it's not good enough for people to be able to post anonymous things online. They have to be accountable for what they say. It's making the world really divided and it's really cruel."
Giving his thoughts on anti-Asian hate, Elton pointed out that people in America are being abused for being Asian because of COVID. The singer is fed up that people need to be told that this is not how they should be treating one another. The singer puts this hatred all down to the hateful messaging that people are putting on their social network" and believes it is time something has been done about it.
Sir Elton has released his first song that he wrote with Bernard Taupin to mark his 74th birthday. The music icon and Taupin first met after having both answered an advert from NME looking for songwriters. Elton was aged 20 at the time and went by the name Reg Dwight. This track "Scarecrow" has been made available on streaming and digital formats for the first time. It has also been released alongside five other tracks and B sides.