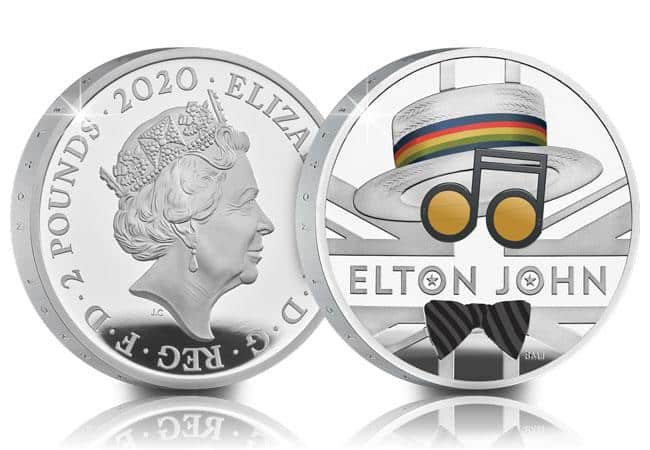 Elton John is literally coining it! He's to be commemorated on an official U.K. coin.
"It really is a fabulous honour to be recognized in this way. The last few years have contained some of the most memorable moments of my career, and this is another truly humbling milestone on my journey," a thrilled Elton said.
The coin's design by artist Bradley Morgan Johnson from Norwich, is based on the straw-hat-and-bow-tie look that was the cover of his 1974 Greatest Hits LP. It includes sunglasses made up as a pair of musical notes.

The £5 coin comes in one of four commemorate slipcases, three of which are limited to 15,000 copies.
The cheapest coins have a face value of £5 selling for €15 while a one-kilo gold proof coin has a face value of £1,000 – though it is priced at over €75 000!
His Facebook post noted they are in the process of creating a one-of-a-kind collector's piece that will go on sale at an auction later this year. The beneficiary will be the Elton John Charitable Trust.