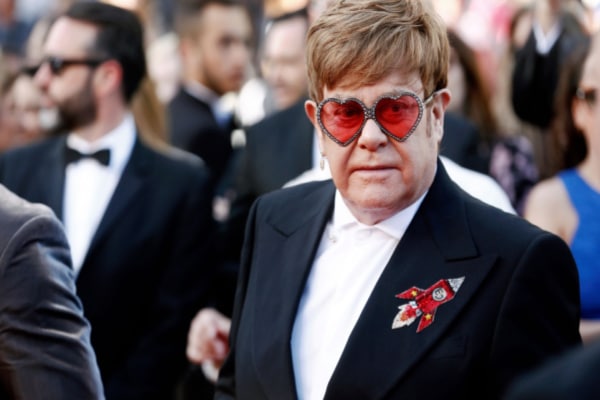 Elton John has assured his fans that he is in "top health", ]despite being pictured in a wheelchair ahead of his performance at the Queen's Platinum Jubilee.
The music icon's pre-recorded performance will be shown at tomorrow's celebrations at Buckingham Palace.
However, fans had been growing concerned, as they spotted photos of Elton in a wheelchair.
"silly story"
Taking to Instagram, Elton John insisted that he was in "top health". He also dismissed reports that he was "looking frail", accusing tabloids of running a "silly story".
He wrote, "I want to thank all my fans for reaching out to ask about my health, after the tabloids ran a silly story about my [sic] 'looking frail' in a wheelchair".
The singer also added, "The true story is that I'm in top health, loving my shows and playing and singing at my very best. I give 100% every night and never want to disappoint, especially after everyone has waited so long to get back to seeing shows".
"Your response to every show has been phenomenal and I'm loving every minute of it".
See this post from Elton John via Instagram below.
Elton John's Farewell Yellow Brick Road Tour
Earlier this month, it was confirmed that Elton John's Farewell Yellow Brick Road was to become the subject of a brand new documentary.
It was also reported that it would be directed by RJ Cutler, and Elton John's husband David Furnish.
"What a thrill and an honor it is that David Furnish and I get to create this intimate and unique look at one of the world's most celebrated artists", RJ Cutler said in a statement.
"As it has for so many others, Elton John's music has had deep meaning for me for decades, and this opportunity is nothing short of a career highlight and privilege".
More on this from Nova here.