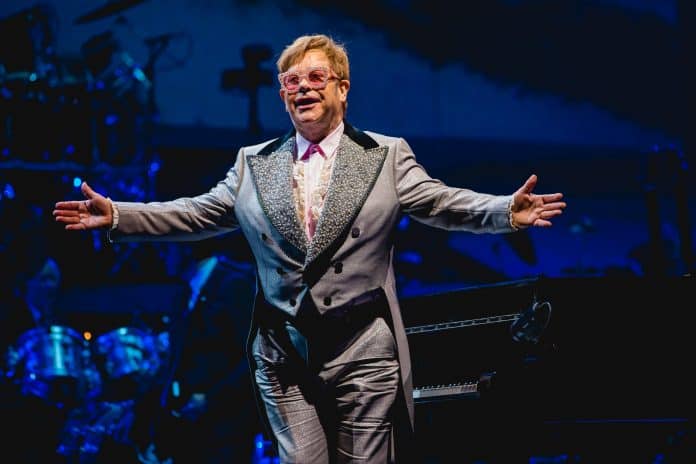 Elton John's final Farewell Yellow Brick Road tour performance in North America took place on Sunday Night at Dodger Stadium, where it all started in 1975 at the exact same 56,000 seat arena.
The final performance made history as "Elton John Live: Farewell From Dodger Stadium" was live-streamed on Disney+.
Wearing a bedazzled jacket with tails and his iconic sunglasses, "Tonight is a very special night, a very emotional night for me", the 75 year old singer said after playing 'Philadelphia Freedom' on a grand piano.
The show included incredible visuals, pyrotechnics and a surprise guest appearance from Dua Lipa. The musical megastar told crowds at the Dodger Stadium on Sunday night in Los Angeles that "without America, I wouldn't be here".
Elton said he was bringing his touring to a close to spend more time with his family, before also bringing them out to further cheers. John closed out the tour paying tribute to the musicians he collaborated with throughout his career, saying they "inspired me to play better".
Before singing Goodbye Yellow Brick Road, he said "I wish you love and prosperity".
Now that the US and Canada shows are concluded, John will head to Australia and New Zealand before starting the European tour dates.
The Farewell Yellow Brick Road tour will end with two special concerts on July 3rd and July 4th at Vicarage Road, the home of Watford Football Club, the Football Club Elton is chairman of.