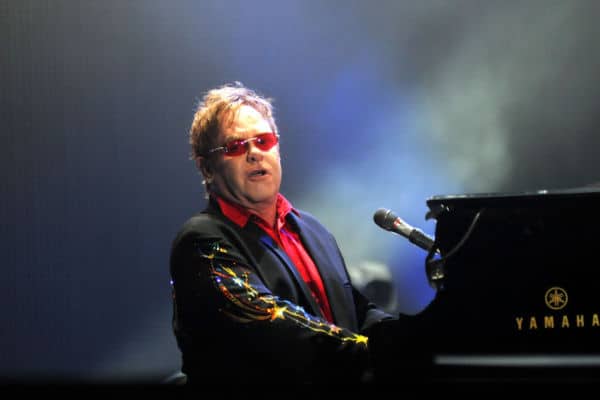 Would you like to listen to the article instead of reading it?
Despite the conclusion of his Farewell Tour on the horizon, Elton John has insisted that he will not give up performing for good.
The Tiny Dancer singer made these comments while discussing his touring career, where he revealed that he will "not be going on tour again", but will play "the odd show" every now and again.
Back in January, it was announced that Elton John's Farewell Yellow Brick Road Tour was the highest grossing tour of all time.
The final show of this tour takes place in Stockholm on July 8.
Elton John On Touring Impact
Elton John revealed that touring has had a profound impact on his personal life.
Looking ahead to the future, the music legend has added that he is now looking forward to a "little bit of freedom", when his brings the curtain down on his touring career, following that Stockholm gig.
"Touring is exhausting for me now, and it takes me away from my family and my children", Elton John said.
The singer shares children Zachary and Elijah with his husband David Furnish. The children are aged 12 and 10 respectively.
Despite this curtain coming down, Elton John did give fans hope, as he stated that "there may be the odd show" in the future.
One such upcoming show sees Elton John take to the stage at the 2023 Emmy Promotion evening in Los Angeles, promoting his film Elton John Live: Farewell From Dodger Stadium.
As for collaborating, Elton John has also been busy working with artists to produce new music, including Dolly Parton.
Back in March, the pair recorded a rework of Elton John's 'Don't Let The Sun Go Down On Me' for Parton's upcoming album 'Rockstar', which will arrive later this year.
"Elton is a massive fan of Dolly — she is a gay icon, after all", a source said. "He heard that she wanted to work with him and leapt at the chance". 
Find out more on this here.