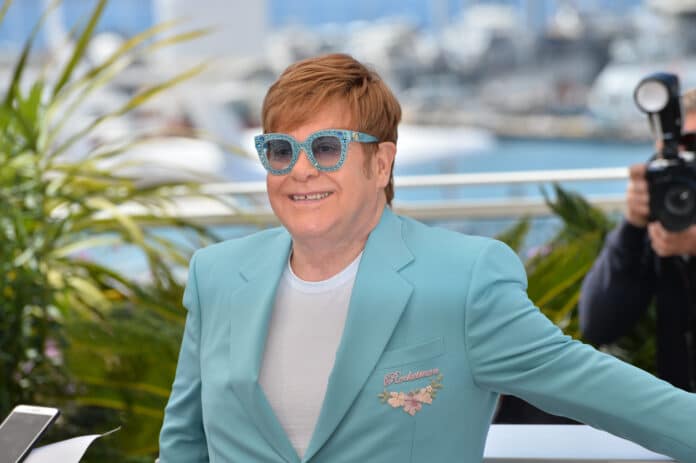 Elton John's done the box set thing before with the now out of print 'To Be Continued…' but this latest offering, released today, is an entirely different kettle of fish.
The gargantuan box-set brings 148 songs broken into 4 sections – 'Deep Cuts', 'Rarities', 'B-Sides 1976-2005' and 'This Is Me'. The last section features songs named by Elton John in his memoir 'Me'. The sleeve notes explain that 'This Is Me' serves as an accompanying soundtrack to the book.
The jewel in this 'Jewel Box' is the abundance of early songs from John's pre-fame era. These songs from the late sixties take up 3 discs and give an insight into how talented and prolific Elton John was from his earliest days. His first two singles 'Come Back Baby' and 'Mr. Frantic' are here, swinging us back to the freshest of 60s London pop. 'Sing Me No Sad Songs' and 'Velvet Fountain' display John's extraordinary understanding of the importance of melody in good songwriting. Gems abound on these three discs. What's really surprising is how good the production is with all of these early songs. Elton wasn't tinkering around with a tape recorder in his Gran's shed even at the start of his career, it seems.
The B-sides section features every single B-side from 1976-2005 over two discs. Some B-sides were B-sides for a reason but die-hard fans will find lots of comfort here. 'Deep Cuts' is a selection of the artist's favourite album cuts – the ones that didn't make it but are still examples of very fine songwriting and performance. Over two discs, there's really something here for everyone. Highlight of this section? 'Blue for Baby and Me'. John says in the disc notes that this song is "the strange half-sister" of 'Tiny Dancer'. That alone should make the song worth a listen.
'Jewel Box' is a real bumper pack of Elton John. The voluminous sleeve notes provide detailed insight into John's musical workings. There's something of the man in every song, of course, but this box set, with those early and previously unknown songs, really gives good value for money. Released today, Friday the thirteenth, this album will balance out any bad luck.