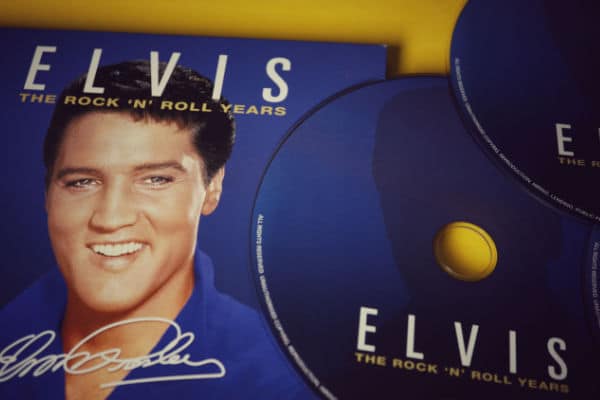 An old private plane which was previously owned by Elvis Presley, has been sold for $260,000 at an auction.
The plane which has been lying abandoned in the desert for the past 40 years, was sold on January 8, which would have been Elvis' 88th birthday.
It went under the hammer at the Mecum Kissimmee Collector Car auction, with Elvis Presley's ex wife Priscilla Presley in attendance.
"Elvis loved planes and this was one of them. This is my first auction and I'm excited to be here. Today would be Elvis' 88th birthday", Priscilla said.
The 1962 Lockhead 1329 JetStar aircraft was first bought by the King of Rock in 1976, where he paid $840,000. It is one of several private jets owned by Elvis, with two currently on display at his former home in Graceland.
"an incredible restoration"
Speaking to attendees at the auction. one auctioneer did offer advice as to how this plane could be fixed, and make a decent upturn in profit.
"This is an incredible restoration opportunity to create an Elvis exhibit for the world to enjoy", they said.
This Lockhead plane has remained largely inactive, following the removal of its four engines and most of its cockpit over the last few years.
This plane was also sold by businessman Jim Gagliardi. However, he reported a loss as he had bought the vehicle for $430,000 ($498,000 including commission and fees) in 2017.
In an interview, Gagliardi did reveal his plans for the plane.
"I was going to have it as kind of an advertisement, have people go in it and look at it", he said.
Despite the outsides remaining dilapidated, the insides remain in decent condition.
The plane once owned by Elvis, still contains custom red velvet upholstery and gold-finish hardware, wood cabin panelling, a microwave, a cassette player, a television, cabin seating for up to nine occupants and six passenger seats.
You can also catch more images of this plane here.