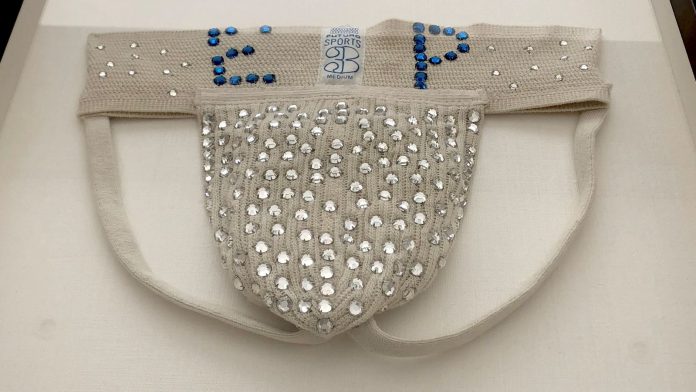 Elvis Presley's rhinestone-studded jockstrap is for sale, and is likely to leave one lucky fan all shook up for the bargain price of just under £30,000.
Daniel Wade, manger of Paul Fraser Collectibles in Bristol who are organising the auction said:
"It is extravagant. It is absurd. It is absolutely Elvis,"
'I'm sure the new owner won't be able to resist wearing it out on a Saturday night. 'The Elvis magic will work wonders, I'm certain. 'Joking aside, Elvis owned garments are scarce and hugely popular with collectors. This is a rare opportunity to own an intimate piece of the King."
Other items up for grabs include a lock of Marilyn Monroe's hair from the night she sang "Happy Birthday Mr President" to John F Kennedy valued at £250,000 and astronaut Neil Armstrong's hairdressing scissors and comb worth £25,000.
Pic Crd: PAUL FRASER COLLECTIBLES