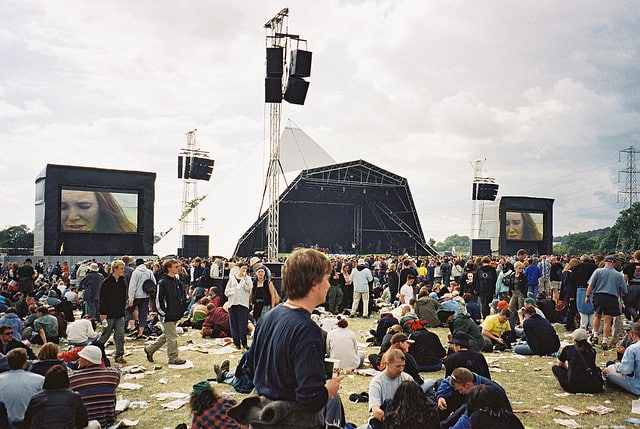 Glastonbury organiser Emily Eavis has clarified her father's cryptic hints about the final headliner for the festival.
While speaking at an event in London's Vitoria and Albert Museum, Micheal Eavis revealed that the next big Glastonbury announcement was set for the beginning of June. When pressured for more clues about the identity of the artist Eavis responded that the headliner consists of two acts, rather than one and that the artists in question are "most likely British".
Festival fans have since been trying to decode these clues and are convinced that Coldplay's Chris Martin may be involved. There are even rumours circling of a Sunday night charity super group arranged by Chris Martin.
Emily Eavis took to Twitter last night to clarify some of her father's comments saying; "Ah, don't get confused by the two bands together story! We are announcing one band as headliner but a great penultimate too". However she did not deny that Chris Martin would be involved.
The final act will joining Foo Fighters and Kanye West as headliners for the Worthy Farm festival with Coldplay being 3/1 favourites to take the stage.
Other Glastonbury performances will include Florence + The Machine, Jamie T, Alt-J, Patti Smith, Super Furry Animals, Jungle, The Chemical Brothers, Suede, The Vaccines, The Maccabees, Motorhead, Alabama Shakes, Paloma Faith, Mark Ronson, Run The Jewels, Future Islands, The Fall, Pharrell Williams, Franz Ferdinand & Sparks, La Roux, Fat White Family and Kate Tempest.
Photo Cred: Ross Huggett