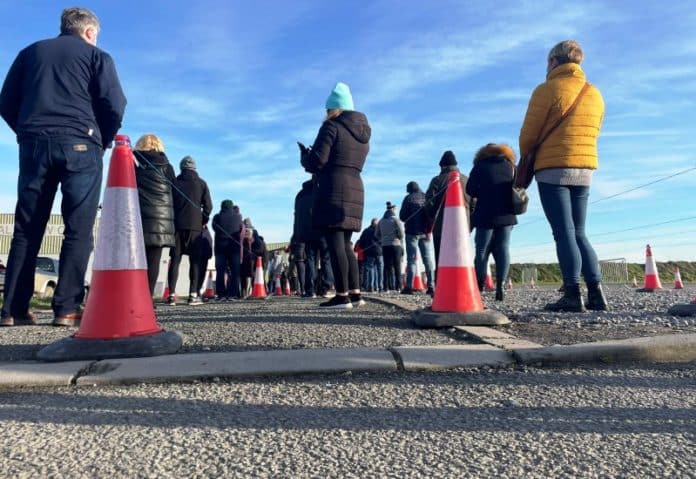 As with last week lengthy queues formed at various vaccine centres nationwide on Tuesday as hundreds and hundreds of people lined up for their Covid-19 booster shots.
Copious crowds were in evidence outside the National Show Centre in Swords, Co. Dublin as early birds arrived promptly in a bid to beat the rush.
The Irish Times reports there were more than 30 people in each of six lines in Swords queuing outside the centre by mid-morning.
Ultimately cars were being turned away by 11 o'clock, such were the vast numbers showing up, but that not deter many others who chose instead to park outside.
The HSE confirmed the queues for Fairyhouse in Co. Meath were two hours long in a post on its HSELive Twitter account.
As of Tuesday, more than 1.2 million booster doses have been administered, including 97,000 third doses to people who are immunocompromised, latest figures show.
The HSE is currently offering boosters to people aged 50 and older, to nursing home or a long-term healthcare residents, healthcare workers, and 16 to 49-year-olds with an underlying condition.
It is expected all people aged 40 and over will become eligible for their booster jab before the end of the year.