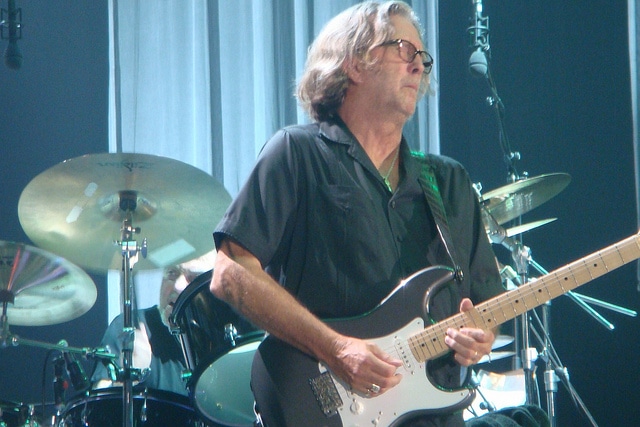 Eric Clapton will be releasing a new concert film worldwide, which shows his string of performances at the Royal Albert Hall earlier this year . Eric Clapton: Live At The Royal Albert Hall will debut in cinemas worldwide on September 14th.
The movie has the subtitle Slowhand at 70, which is in relation to the 7 shows that Clapton played at the Royal Albert Hall in honour of his 70th birthday back in March. The concert series also marked Clapton's 50 years in the music business as well as over 200 performances in the Royal Albert.
The concerts saw a mix of material from throughout Clapton's career such as as some classic tracks from Robert Johnson, Cream as well as a songs from his time with Derek & The Dominos.
The film also features interviews with Clapton associates Paul Gambaccini, Andy Fairweather Lowe and Chris Stainton who talk about the impact that Clapton has had over the years.
It was recently announced that the listings and the showtimes for the film will be revealed very soon. You can check  out the trailer for the new concert film down below.
Photo Credit: poeloq