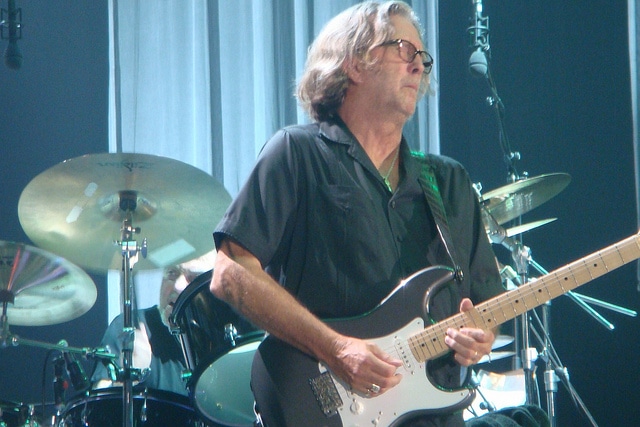 Eric Clapton has released a new teaser for his upcoming concert film, which sees him perform 'Cocaine'. The new concert film Live At the Royal Albert Hall will debut in cinemas worldwide on September 14th.
The film is aptly subtitled Slow Hands At 70 which is in relation to Clapton's 70th birthday which was marked by his 7 show run at the Royal Albert Hall earlier this year. The concerts also celebrated Eric Clapton's 50 years in the music industry and his 200 performances at the Albert Hall.
The cinema screening will also include a special featurette which features interviews with Eric Clapton associates such as Paul Carrack, Andy Fairweather Lowe, Chris Stainton as well as journalists Hugh Fielder & Paul Sexton.
The interviews look back at the musical legacy that Eric Clapton has left behind and of course his connection with The Royal Albert Hall, with which he has become so synonymous with.
You can check out the concert teaser of Clapton's famous cover of 'Cocaine' at the Royal Albert Hall down below.
Photo Credit: poeloq