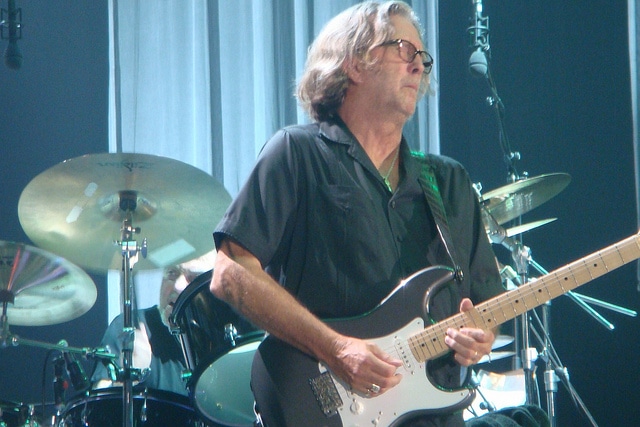 Eric Clapton has released another new video, this time around he has released a groovy video for his new track 'Spiral'. The video documents the career of Eric Clapton with a multi-coloured design.
The new video follows on from the recent release of a lyric video for another new track 'Can't Let You Do It'. Both of which are from his new album I Still Do which is set to release this month on May 20th.
It represents his first studio work with producer Glyn Johns since his iconic 1977 album Slowhand. Speaking in a recent interview with Classic Rock, Eric Clapton spoke about how the two of them got back together.
He said "I gave him a call and said, 'Let's go out for a bite to eat just to prove that we're still mates.' During that dinner I said we should do something, to celebrate the coming-up of our 40th anniversary. So we booked some time and went in the studio."
He also spoke about his new track in the interview, when asked if it's about the sprial of painful events in his life he said "Not really. It's quite abstract – it's about my compulsion to play and my love for music."
You can check out the new video from Eric Clapton for 'Spiral' down below.
Photo Credit: poeloq