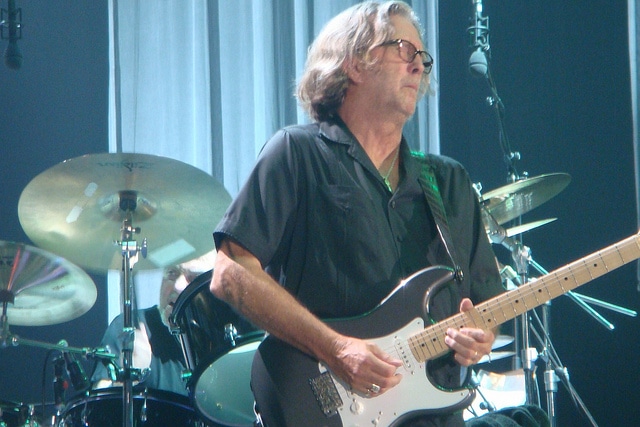 Eric Clapton has confirmed that his new album will be out later this year. It will be his 22nd album in total and is said to be called I Still Do. 
The album is set to release on May 20th and it was recorded with producer Glyn Johns, who help record Clapton's seminal 1977 album Slowhands.
The last solo album from Eric Clapton was 2013's Old Sock, followed by collaborative record The Breeze: An Appreciation of JJ Cale which came out the following year.
Speaking about his new album , Eric Clapton said "This was a long and overdue opportunity to work with Glyn Johns again, and also, incidentally, the fortieth anniversary of Slowhand!" Glyn John was the man who also produced his 1978 effort Backless which came out after Slowhands.
I Still Do is a mix of covers and new originals, and features guitarist Andy Fairweather Low, keyboardist and vocalist Paul Carrack, bassist Dave Bronze and drummer Henry Spinetti, among others. Some of the covers include Leroy Carr's 'Alabama Woman Blues' & Robert Johnson's 'Stones In My Passway'
The sleeve artwork was created by Sir Peter Blake, best-known for co-designing the Beatles' Sgt Pepper's Lonely Hearts Club Band cover as well as the Band Aid cover art.
Photo Credit: poeloq