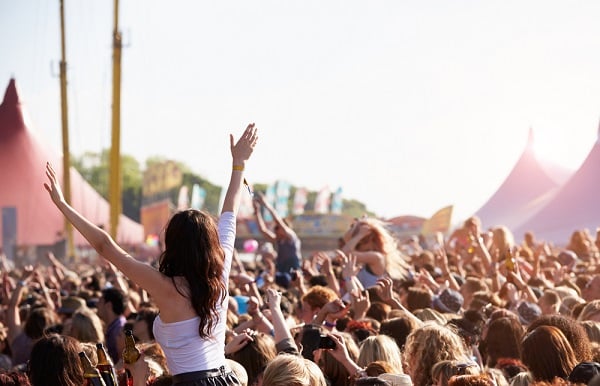 European festival bosses have joined in on the Brexit debate surrounding touring musicians and fear UK acts may be prevented from being booked to play events on the continent. They add to the concern and anger from artists and music industry bosses, calling on the government to "take this seriously and fix it".
Earlier this month, Culture Secretary Oliver Dowden declared blame was at the hands of the EU, following reports that a "standard" exemption proposal was actually turned down by the UK government. This exemption would prevent performers from needing a visa to enter countries in the EU for trips under 90 days. The EU hit back, denying claims of rejecting the UK's "ambitious proposals" and argued that the UK were offered visa-free travel of up to 90 days, but negotiators responded with their own proposal of just 30 days.
Director of Lowlands Festival in the Netherlands, Eric Van Eerdenburg told reporters that the new issues surrounding extra costs, visa complications, paperwork and bureaucracy would prove "horrible and very limiting" for UK artists. The former tour manager for acts across the UK and Europe said Lowlands book the most bands from the UK, with the UK music industry being "very important" for the European markets.
"I think that if a band is really strong, then there will always be a promoter or a festival who wants to book them at the price that's necessary to get them over. If there's a good offering from Europe for a better price, but an equal amount of people buying tickets, then the choice will be European."
Eerdenburg said it will be "impossible" to call an English band and fix the problem in one day of replacing a band who pulls out. While confident that European promoters would find ways to absorb the costs of bringing UK acts, he called on governments to put their differences aside to find a solution.
"I think the blame here is for the UK politicians and negotiators," he added. "They created an unequal playing field, so it's only fair for the EU to say 'Eat your own shit'. Still, I hope we can solve this in the next year, or before."
Maja Starcevic is the main booker at EXIT Festival in Serbia and while Serbia is not yet a member of the European Union, she felt that the current lack of a deal for UK touring artists would have an impact for them across the continent, especially for new and developing acts.
More complications arise from getting live crew and bands' equipment and trucks into Serbia, rather than the artists themselves. Starcevic said that negotiations between the United Kingdom and the European Union need to resume so the festival scene could return as healthy as possible.
"Whether you make it political or not, the facts are going to be visible only for the festivals and the artists," she said. "We can't forget that what we're doing isn't about politics, it's just about promoting music and it will be a major problem if the artists cannot play our country because the crew and gear can't travel or because they've been stopped somewhere else."
Furthermore, music industry insiders have also warned that the current Brexit deal could prevent UK artists from being able to play in the US, claiming that if talent is unable to acquire "international recognition" through the usual channel of playing neighbouring European countries with ease, then this could make them ineligible for a visa in the States.