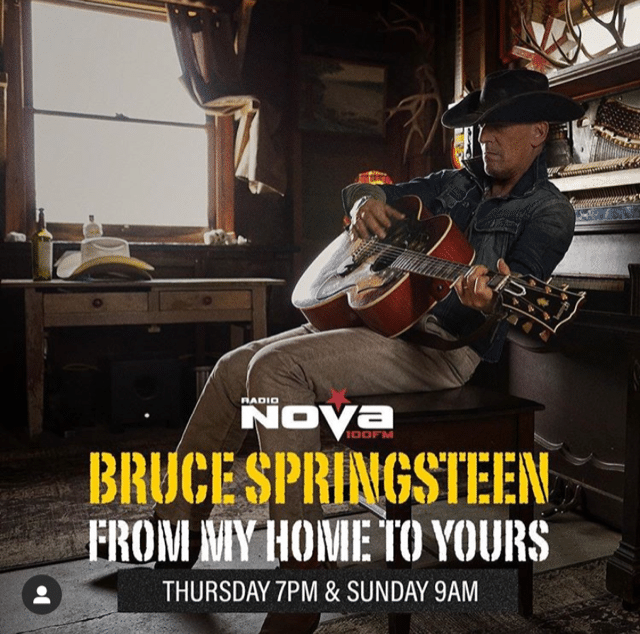 The Boss, Bruce Springsteen is back for 2021 with a brand new edition of his radio show, exclusively on NOVA!
Last night he opened the "Celebrating America" Presidential gala event with a solo acoustic reading of "Land Of Hope And Dreams" and tonight in From My Home To Yours, Volume 17: Lawyers, Guns and Money: An Inaugural Special, Springsteen will reflect on the times we're living in and spin songs by Leonard Cohen, Jay-Z, Link Wray, Run The Jewels, Warren Zevon, and more.
Hear it all here, tonight at 7pm and repeated on Sunday at 9am – FROM MY HOME TO YOURS with BRUCE SPRINGTEEN – only on RADIO NOVA
Radio Nova broadcasts on FM to Dublin, Kildare, Meath and Wicklow, as well as nationally on the Nova App, www.nova.ie and the Irish Radio Player.
Springsteen's show will be available to listeners across Ireland on Nova's FM and digital platforms.