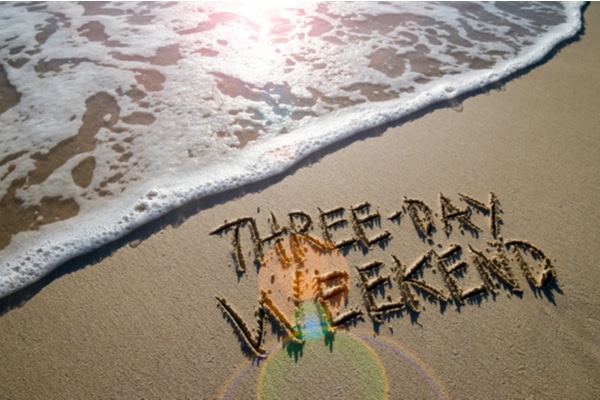 Fáilte Ireland has estimated that an extra bank holiday could provide as much as €20 million for the tourisim sector.
Despite expecting that number to be higher, sources close to the study have said that those findings are still strong.
Several Governmnet TDs have said that an extra bank holiday would hugely benefit the country's economy. They have also said that while a new public holiday looks set to fall this year, and it could be "tailored" to take place at any stage in the years ahead.
New Bank Holiday Should Coincide with Thanksgiving 
The Deputy for Fine Gael Ciarán Cannon also suggested that this new holiday should run alongside the Thanksgiving celebrations in the US.
Cannon said that this would strengthen the links between Ireland and the US. He also said that it would create new tourism opportunities.
An announcement over when a bonus for frontline workers could be agreed by Government around budget day on October 12. However, the details for this agreement have yet to be finalised.
Tánaiste Leo Varadkar also added that no decision has been made over a possible bank holiday date yet.
"It may even require primary legislation so that needs to be borne in mind too", he said.
"The idea is around remembrance of the fact that 5,000 people or more have passed away and they have families who are grieving, and also a way of recognising volunteers as well as workers who made a special effort". 
Leo Varadkar did insist that the Government are looking at ways to reward frontline workers for their endevours during this pandemic.
Bonuses and time off are being considered as possible rewards for frontline workers for their efforts during the pandemic too.
He said, "It is difficult for Government to pay bonusses to people in the private sector. We can do that for people who are in our employment in the public sector". 
"For the private sector it is more complicated so we would have to think of other ways of doing that", the Fine Gael leader added.
He also said that an extra bank holiday and tax credits are being considered. But he emphasised that such ideas are still under consideration and an agreement has yet to be reached.