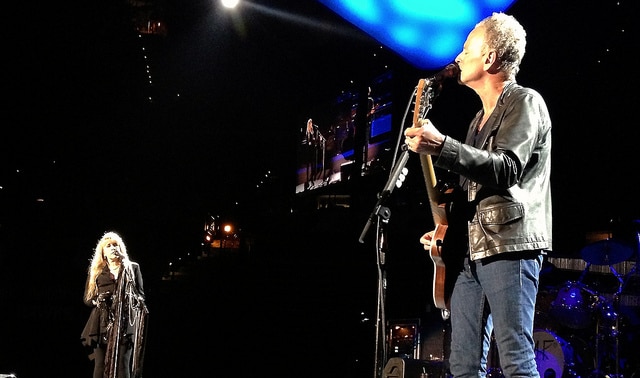 They're set to play huge shows here this summer, but if you're looking forward to some new Fleetwood Mac material you'll apparently have to wait a "few years".
The band, who've recently added founding member and keyboardist Christine McVie back into the line up, are currently out on the road in America, where the next stop is Oklahoma on March 12th.
Fleetwood Mac last played here in 2013 and they'll be back again for three sold-out dates at the 3Arena in June and July.
The only problem is all this touring means the band are distracted from making new music. Mick Fleetwood's told ABC Radio that the band's touring schedule has got "in a good way, out of control".
The good news is that Fleetwood reckons guitarist and singer/songwriter Lindsey Buckingham has "a great of wonderful songs pretty flushed out and finished", adding he believes the band's other singer/songwriter Stevie Nicks will "do some lovely stuff" for the next record "within the next couple of years…we will get that done."
Fleetwood Mac play the 3Arena on June 29th and July 10th and 11th, 2015. All dates are sold-out.
Photo Credit: Sarah McKagen