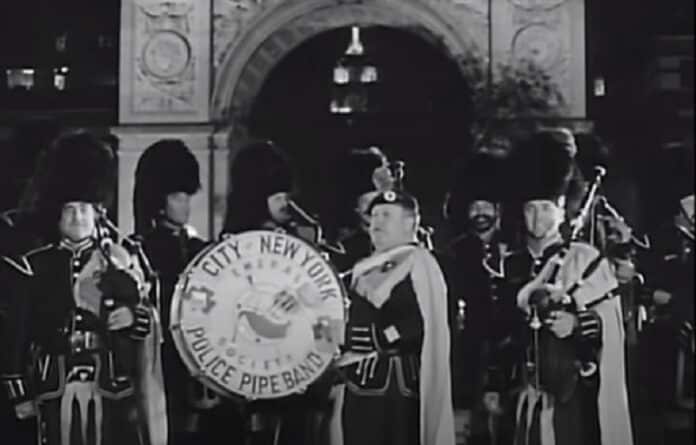 The iconic Fairytale of New York has been voted the best Christmas music video of all time.
In a recent poll conducted by CensusWide and commissioned by ROXi in the UK, The Pogues classic topped the polls with an impressive 24%.
The top 10 featured numerous Christmas classics such as 'Last Christmas' from Wham, Mariah Carey's 'All I Want For Christmas Is You' and Band Aid's charity hit, ' Do They Know It's Christmas?'
You can check out the video and the top 10 list below.
The song came to be after Shane MacGowan had a bet with Elvis Costello that MacGowan couldn't write a Christmas song. The song took two years to complete but it was worth the wait.
It is estimated that song brings in around €445,000 every Christmas, making it the second biggest Christmas song cash earner. Surprisingly, Slade's 'Merry Xmas Everybody' brings in over one million euro every Christmas.
Earlier this year, Therock.ie posted its top 10 Irish rock acts of all time, check it out to see where The Pogues landed.
The new documentary about MacGowan, 'Crock of Gold: A Few Rounds With Shane MacGowan was released earlier this month and has been described as "The film is a vision of the world through the eyes of the great punk poet himself and an intimate cast of close friends and family members, all channelled through Temple's inimitable and eternally vibrant lens".
For more information, you can read Radio Nova's report on it here.
The top 10 Best Christmas Music Videos
Fairytale of New York – The Pogues ft. Kirsty Macoll
Last Christmas – Wham!
All I Want For Christmas Is You – Mariah Carey
I Wish It Could Be Christmas Every Day – Wizzard
Do They Know It's Christmas? – Band Aid
Merry Christmas Everyone – Shaken Stevens
Christmas Time (Don't Let The Bells End) – The Darkness
Santa, Tell Me – Ariana Grande
Mistletoe – Justin Bieber
Pipes of Peace – Paul McCartney