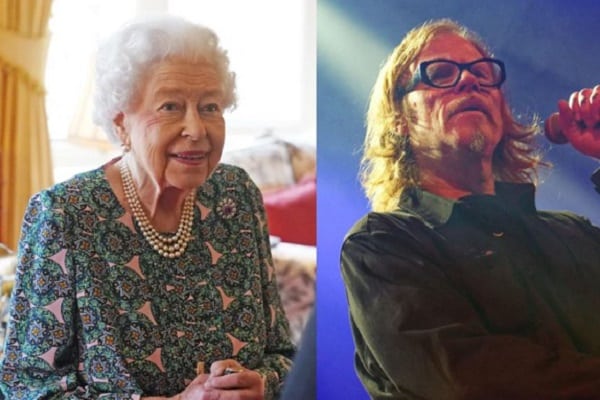 A false report stating that Queen Elizabeth has died could be a misunderstanding linked to former Queens of the Stone Age singer Mark Lanegan.
Lanegan died earlier this week aged 57.
Earlier this week, Hollywood Unlocked had also received a report that the monarch passed away.
Buckingham had also released a statement, confirming that the Queen spoke with Prime Minister Boris Johnson over the phone. The Queen had been suffering mild Covid symptoms following her positive diagnosis last week.
"We have never been wrong" – CEO Defends Queen Story
However following this, Hollywood Unlocked CEO Jason Lee has stood by his publication's story.
"I would never post something like this if the person that told me, I did not trust. People are asking why we posted without allowing the royal family or the Palace to release a statement. Why? Because we break stories", he said.
"And I've broken many stories that have been factual. We have never been wrong," he told the publication yesterday".
A source had also suggested that the misunderstanding may have been linked to the death of musician Mark Lanegan. Jason Lee did not respond to this suggestion directly.
Lee also claimed that a guest close to the Queen received a phone call, "reacted emotionally to a few people, and those few people were informed that that's what happened".
He also defended the story by adding, "It was literally breaking a story. Our intentions are to be factual, to be first when reporting facts, and to trust our sources. ​​And in this case, that's what we did. We don't do clickbait stories. We don't create gossip".
This guest also attended the wedding of British Vogue editor-in-chief Edward Enniful.
Having been isolating with Covid, the Queen was not included in any guests lists, as she has no personal relationship to Enniful. She also rarely attends wedding ceremonies.