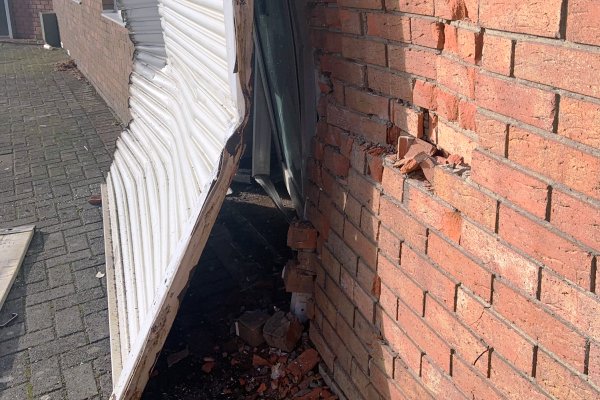 Deansrath Family Centre in Clondalkin in Dublin has been declared structurally unsound after a truck was repeatedly rammed into it.
Staff at the centre have been trying to find accomodation for essential family services such as early years service, family support, play therapy, loss and bereavement counselling and safe space for separated families.
The Deansrath centre has catered for support services hundreds of families in the Clondalkin area. That is all now in jeopardy as the centre is closed.
"The attack on Deansrath has come as a terrible shock to all the staff and families who use the centre daily, we have never experiences any incident like this in the 20 odd years we have been here in Clondalkin" said Siobhan Feehan CEO of Deansrath Family Centre.
"Luckily nobody was hurt as at 7.30 in the morning when the truck rammed the centre children would have been coming here looking for their breakfast", she added.
"We were already looking at fundraising for a new centre as we are full at capacity in Deansrath but we will certainly be needing a new one now" said Feehan.
The HSE engineering department declared the building unsafe on Monday and Gardai are investigating the attack.
Unfortunately due to huge structural damage that has been caused by an act of pure idiocy we are trying to secure new premises to be able to continue to provide services for the children and families using Deansrath Family Centre. A truck was rammed through our entrance pic.twitter.com/ZhFVTcrVwz

— Deansrath Coderdojo (@DeansrathCoderd) November 11, 2019