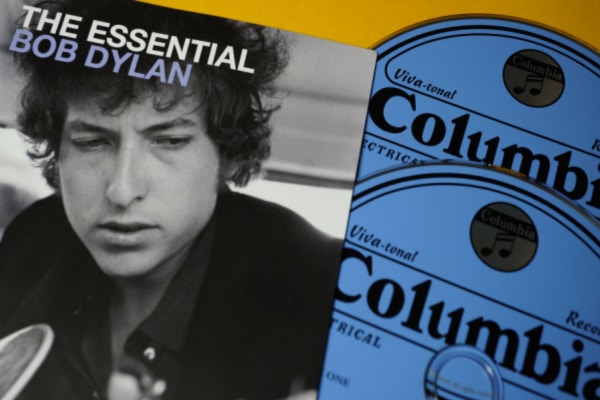 A rare re-recording of Bob Dylan singing 'Blowin In The Wind' has sold at an auction.
This version also marks the first time that Dylan re-recorded the track in over 60 years.
Originally expected to sell for £600,000 and £1 million, the re-recording exceeded expectations, selling for £1.48 million at Christie's Auction in London yesterday (July 7).
'Blowin In The Wind'
Written in 1962, 'Blowin In The Wind' appeared in the singer's album, 'The Freewheelin Bob Dylan' which arrived a year later.
The re-recording is available on a one-of-one Ionic Original format disc. It was first announced by producer T Bone Burnett back in April.
This Original format used for the Dylan recording has also been described as, "lacquer painted onto an aluminum disc, with a spiral etched into it by music. This painting, however, has the additional quality of containing that music, which can be heard by putting a stylus into the spiral and spinning it".
Burnett also described this format as "the pinnacle of recorded sound. It is archival quality. It is future-proof. It is one of one".
Bob Dylan Wishes Brian Wilson Many Happy Returns
Bob Dylan was also one of many celebrities who paid special tribute to Brian Wilson last month. The Beach Boys singer celebrated his 80th birthday.
Stars such as Bob Dylan, Elton John, Carole King and others paid tribute to the star.
All birthday messages were recorded into one video and played for Wilson. It also featured some special performances from the likes of Smokey Robinson who sang 'Happy Birthday To You'.
Bob Dylan also delivered a chorus of 'Happy Birthday To You' in Wilson's honour.
Meanwhile, his Beach Boys bandmate Al Jardine also added. "Hi Brian, I'm the guy who sings on your left Al Jardine". "Just remember, we'll always be younger than your cousin Mike".
More on this here.