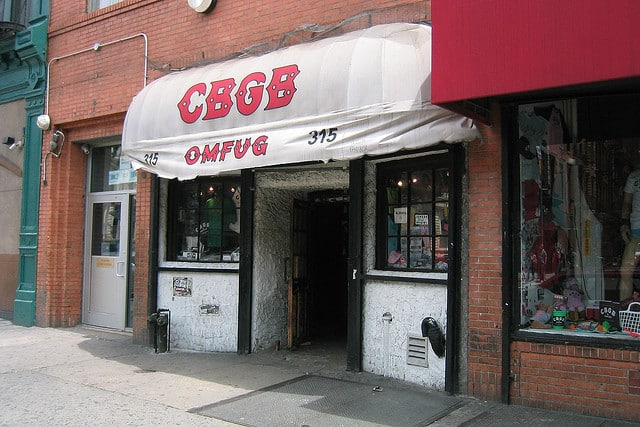 New York's famous punk club CBGB is to be turned into a airport restaurant. In the 70's it became a hub for up and coming punk bands in the New York area.
The venue which was closed in 2006 saw the likes of The Ramones, Patti Smith, Television and Talking Heads all play gigs in the early part of their career. The club opened back in 1973 with the name standing for "Country, Bluegrass and Blues."
However despite these intentions the club quickly became a breeding ground for New York's punk and new wave scene. On its closing night on October 17th, 2006, Patti Smith's band played the venue's final concert.
The club will now be rechristened the CBGB LAB (Lounge and Bar) and will serve "American fare in a fun environment recalling the legendary music venue", at New Jersey's Newark Liberty International Airport.
It will be helmed by chef Harold Moore, who runs the upscale New York City eatery Commerce.The CBGB LAB will serve everything from Disco Fries to Prime Rib, according to a menu posted on Twitter by New Jersey radio station WFMU.
Photo Credit: Wally Gobetz