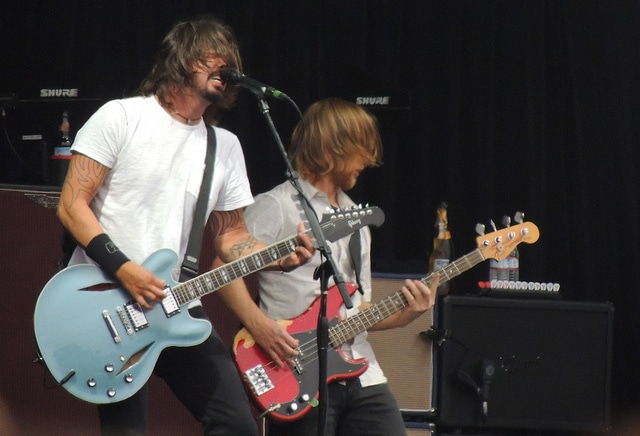 Fans of the Foo Fighters will get a chance to sign a cast for Dave Grohl, wishing him well on his recovery. After Dave Grohl broke his leg falling off a stage in Sweden, they were forced to cancel the remainder of their European tour.
A website has been set up for fans to send their messages of good will to Grohl. The site is called Sign Dave's Cast where fans can sign a 'virtual cast', some of which will be printed on a special cast that will be given to Grohl himself.
You can send your message's via Twitter to the Foo Fighter's man, with the website reading "When a Rock God breaks a leg, he finishes the show. When mortals sign his cast, they do it with the internet. Sign Dave's cast on Twitter by posting with #SignDavesCast".
It is quite an unusual idea, but I suppose it gives the fans a chance to reach out and send their best wishes to Grohl. Royal Blood were meant to be supporting Foo Fighters at Wembley, but obviously after the cancellation they won't be.
They spoke about their disappointment in the decision, but they also completely understood "Dave hurt his leg. It's completely understandable [that they cancelled the shows]. He's someone I think who wants to do things properly and it's totally fair enough."
Photo Credit: Daneil Hartwig